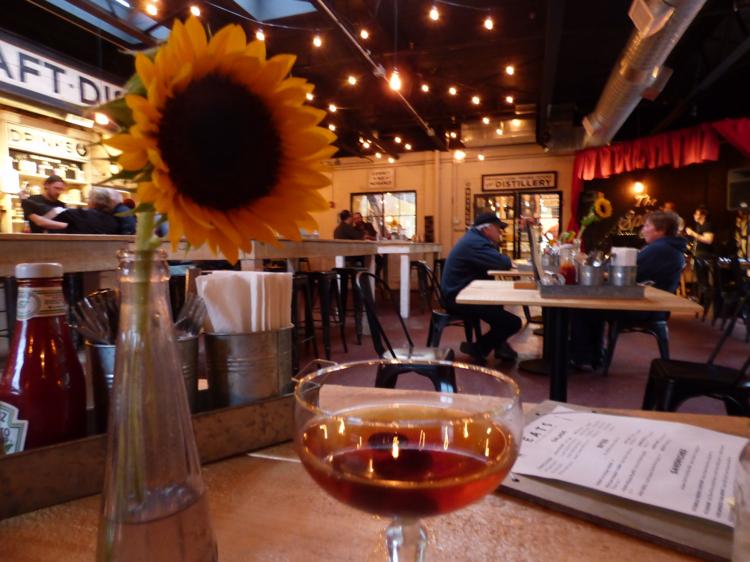 Last week offered the release of volume six of Karl Ove Knausgaard's brutally honest literary series My Struggle. This week we get volume two of Brett Kavanaugh's dismally obfuscatory confirmation hearings. Knausgaard's 4,000-page reconstruction of his existence reveals what Kavanaugh's teen day-planner is meant to obscure: the way intoxication can give meaning to a human life. Exploring such drunkenness made Knausgaard's career. Its excavation might ruin Kavanaugh's.
Sociologists say that anxious and overprotected young people feel the best path to strong feeling and adult experience comes in negotiating the "shit show" unleashed by hard drinking: taking risks, expressing deep affection, and trusting each other to step up and offer "drunk support." Meanwhile, the growing industry of "craft" alcohol allows the purveyors of drink to resuscitate other increasingly elusive aspects of adulthood: hands-on workmanship, taste and sophistication, tinkering and experimentation, calluses and Carhartts.
These two ways to grasp at adulthood can come together quickly at Maine Craft Distilling's bar and restaurant on Washington Ave. There, samples of unusual and excellent gin, rum, and whiskey are free, and appealing cocktails are abundant. One can quickly feel "that clear, pure sensation that arose with approaching intoxication, and the desire to pursue it," as Knausgaard puts it. You order everything, even food, at the bar – reminiscent of elbowing your way to drinks at college pubs or house parties — as a band covers '80s and '90s soft-rock with saxophone and abandon. 
The atmosphere favors groups, with large tables and a patio with a fire-pit and games, useful on a recent night as a bachelorette party geared up for an evening of drunk support. The menu also encourages friends to share, with plenty of plates for group nibbling. The "farm" board (one of four) featured pita and vegetables with several spreads — a chunky curry, soft and sweet chopped beets, and a smooth and mellow muhammara. Deviled eggs, heavy with thick aioli, were capped with a thick salty slice of saucisson. 
There is also good food beyond snacking. The MCD salad is filled with soft veggies, chickpea cracker and a tangy-spicy dressing with lemon and sumac. Mexican corn was cool and crisp and spicy with thick mayo. A fried chicken sandwich, with thick slices of bacon and a dense pimento cheese sauce pillowing out one side, was hard to eat but worth the effort. 
Cocktails show off MCD's quirky spirits, distilled onsite, to good effect. A simple "ration" rum and tonic has a spicy autumn appeal. A margarita made with habanero-infused vodka offered subtle tang and heat instead of the typical sharp and sweet. The house manhattan was smooth and head-warming. 
Appreciating the subtleties of MCD's liquors (kelp-smoked whisky, carrot gin and barrel-aged gin, super-spiced rum, etc), whether inside the dark, woody industrial space or on the patio near the cars and vats, does feel adult and sophisticated. It might get you drunk enough to need your friends. 
It is in a similar way that Kavanaugh — say what you will about him as a judge — is an exemplary drinker: he trusts and supports his bros. He went $100,000 in debt so his buds could pound beers at Nationals Park. He choked up as he told the Senate his most important life lesson: "Cherish your friends. Look out for your friends. Lift up your friends. Love your friends. I thank all my friends… I am grateful for my friends." This week he is grateful to Mark Judge for not snitching about Georgetown Prep parties, and to his Yale frat buddies too. 
Kavanaugh will be less eloquent on the sexual aggression drunken male bonding can unleash. But Knausgaard admits that amidst boring teen days "sitting around in someone's bedroom," the chance to cajole and grope girls "were great moments. They were luminous shafts of grace in our world." We may never know what happened in Kavanaugh's friend's bedroom in Maryland in 1982. But at least Knausgaard asks only to be understood. Kavanaugh expects to judge. 
Maine Craft Distilling | 123 Washington Ave., Portland | Mon-Thu noon-9 pm; Fri-Sat noon-10 pm; Sun noon-7 pm | 207-699-4477