Pete Sueltenfuss is the owner of the Other Side Delicatessen and the first thing he wants you to know is that his Deli is not a Jewish Deli. Not that he has anything against Jewish delis, this just isn't one of them. Pete and I sat down for coffee at Yordprom Coffee Co. and he told me exactly what the Other Side Delicatessen is:
"It's Portland's place for handmade and well procured deli meat and charcuterie."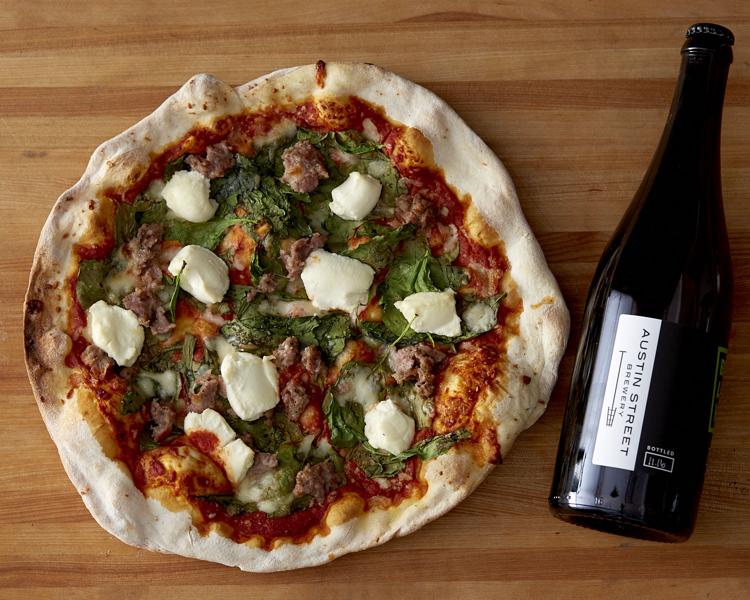 Well, it's more than that. But first, how did Pete get to this place? He grew up outside of Boston and when he turned 18, he moved to Boston and lived there for 10 years. Pete came to know Maine by way of his grandparents, whom he often visited in Ocean Park, a seaside community adjacent Old Orchard Beach. On one of his trips north with his then-girlfriend, now-wife Jessica, they decided they wanted to marry alongside the Saco River.
Pete met Jessica while Eastern Standard at Kenmore Square in Boston. It was one of those front-of-the-house/back-of-the-house love affairs. On one of their courting adventures, they decided over a drink at the Armory in Portland to "just do it," and had their wedding ceremony and a pig roast on the banks of the river.
On a visit to Portland, they walked from the West End to the Eastern Promenade and were struck by how livable Portland seemed to be — diversity, culture, and a burgeoning food scene. At this point, neither of them had lived anywhere but Massachusetts and it was time for a change. Noteworthy and understandable: Pete and Jessica considered Manhattan, but after a weekend trip, Portland seemed a bit more manageable.
Pete and Jessica landed a job at Fore Street where they remained for two years. They then went on to be part of the opening team of District (a restaurant on Danforth where Zen Chinese Bistro is now located). Then they helped Masa Miyake open Pai Men Miyake at Longfellow Square and soon after, they assisted in the opening of Miyake on Fore Street. This is a typical work pattern for people in this industry who want to learn all they can, teaming up with passionate, hardworking individuals. Pete's formal education came at the Cambridge School of Culinary Arts, where he completed the certificate program. However, most of his training has taken place at the school of hard knocks.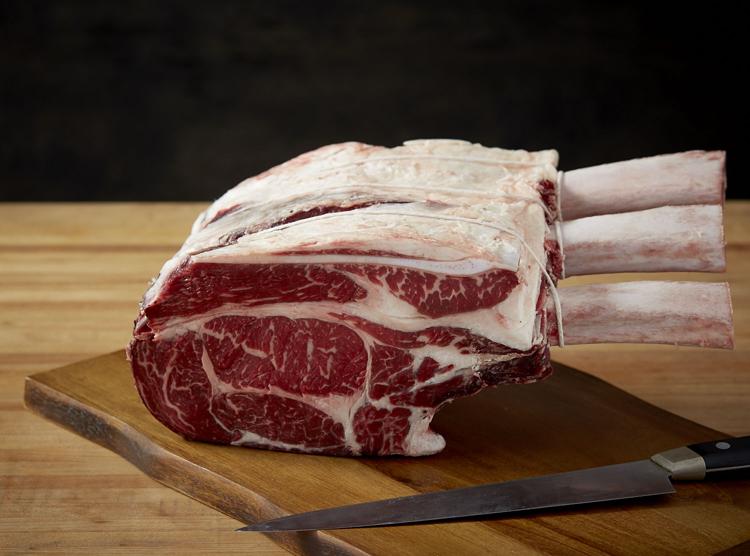 Pete expresses gratitude when he talks about Grace Restaurant, where he was the executive chef for two years.
"Grace was one of the larger operations I had been a part of. I had loads of responsibility — weddings and large parties, and it was overall, extremely positive."
After Grace, Pete wasn't anxious to get back into the restaurant business. An enlightened father, he wanted more time with his son. It was at this point in Pete's career that he started developing a business plan. He'd figured out that charcuterie had to be a big part of his culinary future. He was introduced to a meat processor in Gardiner and he geared up for a project that didn't pan out — another reality for many in this business. It would have meant commuting and in retrospect it would have been a great deal of time away from his six-month-old.
Rosemont on Brighton's butcher shop was a great place to train. Six pigs and two cows a week is how he honed his skills. He met farmers, enjoyed the work environment, and got to know the world of retail. As with any driven individual, Pete knew that working for someone else was only temporary and the idea wheels kept turning.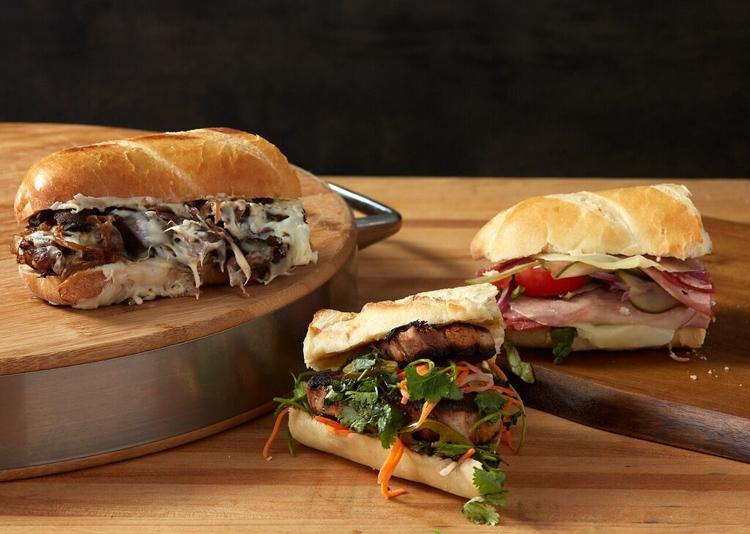 Unfortunately, Pete was forced to back away from the idea of having his own small meat processing facility due to USDA regulations. In 2015, he heard about a space in East Deering. Pete met with the landlord and found him to be supportive and fair. Not long after, he opened his first Other Side Delicatessen. Customers weren't very familiar with charcuterie, but he did end up selling a lot of sandwiches. His grinders lured customers in. Once they got there and saw what he was doing, he quickly sold lots of turkeys for Thanksgiving and rib roasts for Christmas. The business was then, and is now, supported by regulars.
Pete's second deli (lease signed September 2016) is on the West End and has been open for about a year. The two delis are very different because the demands of his customers are not the same. Pete is now 38 years old and he believes that businesses grow more successfully when growth is deliberate and done in small steps. Besides, his four-year-old son and one-year-old daughter are a top priority.
When it was time to wrap up with Pete, I asked him if we'd be celebrating another opening anytime soon and he replied:
"I dunno."
It's a shrug I'm familiar with, but I know that a few additional Other Side Delis in the greater Portland area would be a good thing for all of us.
Other Side Delicatessen | East Deering, 164 Veranda St. | West End, 235 Vaughan St. | Mon-Fri 8 am–7 pm; Sat-Sun 8 am–6 pm | www.othersidedeli.com