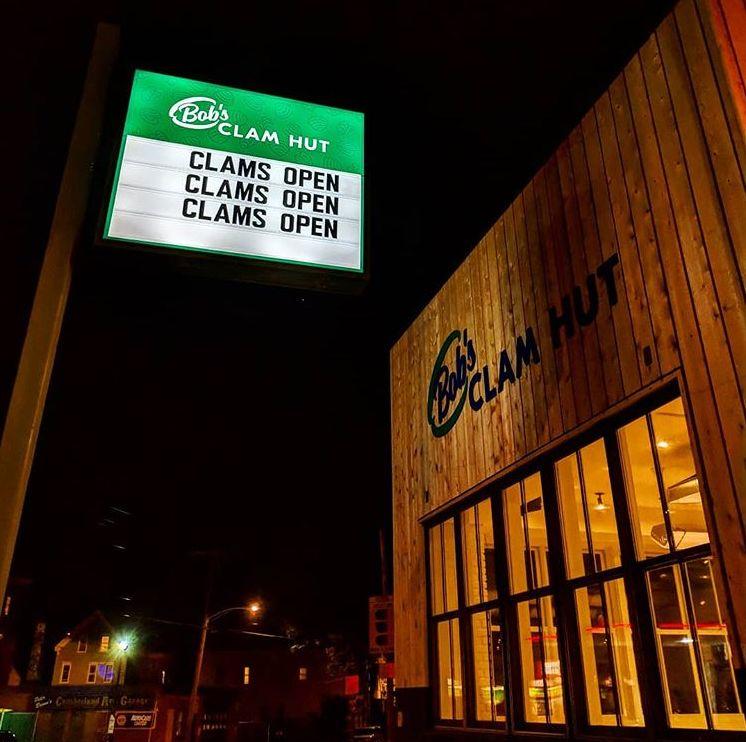 Driving Route 1 through Kittery around this time of year can be an exercise in both patience and frustration like no other, anchored by stop and go traffic, corporate greed and a sense that this is not "The Way Life Should Be." Smack dab on a creek in the middle of a stretch of outlet malls sits Bob's Clam Hut, which — despite its horrendous location — has become somewhat of a local treasure over the years.
Serving up golden fried clams and various other sea-dwelling creatures since 1956, the restaurant gained national acclaim in 2010 when it was prominently featured in an episode of the Food Network's "Diners, Drive-ins and Dives." Cheeto-haired host Guy Fieri fawned over the two signature styles of clams — Bob's (dredged in a corn-and-white-flour blend) and Lillian's (milk-and-egg wash prior to frying)—and the Hut hasn't seen a slow day since.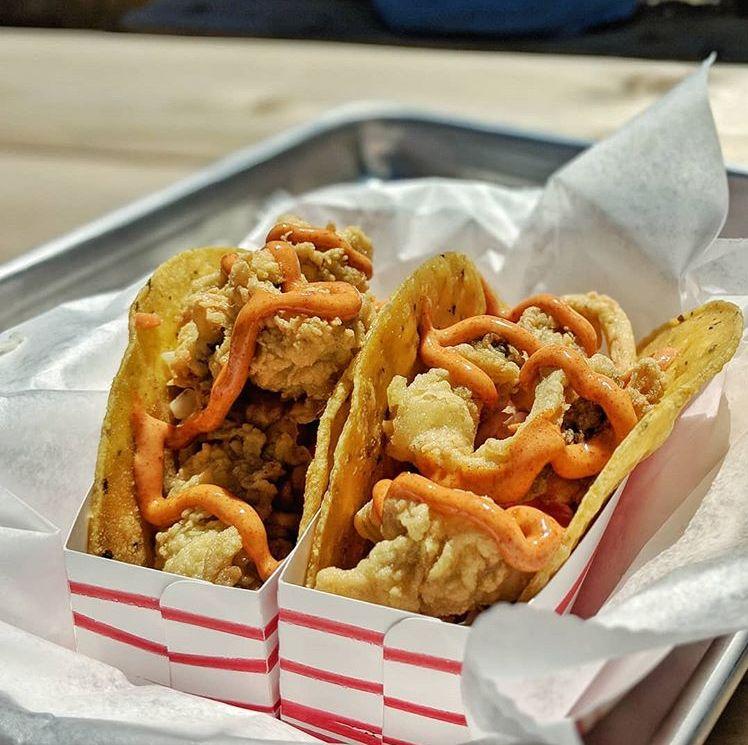 After more than 60 years, Portland has finally gotten a "Bob's" to call its own, and it's a welcome addition to a part of town where dining has become a focal point. It makes sense given many years of success that the team behind Bob's would entertain the idea of opening a second location, and the space they chose is ironic as all get out — a concrete bunker formerly occupied by 3 Buoys Seafood Shanty & Grille. What was once one of the uglier buildings in the neighborhood has been completely renovated to become something entirely different. Outside, stained wood siding and a colorful patio mark the corner of Cumberland and Washington avenues. The interior is airy and clean, offering accessible counter service, pleasant natural light and plenty of seating. It feels like a clam shack, despite sitting on one of the busiest intersections in the city instead of on a beach.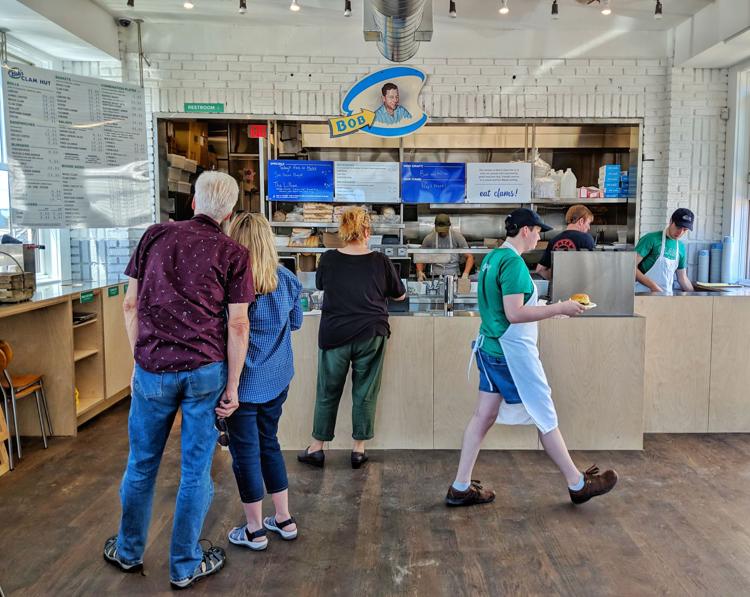 There isn't exactly a shortage of places to order fried clams in Portland. Like a cruel trick akin to "water water everywhere," though, the vast majority of area options are both overpriced and underwhelming — greasy, burnt and heavy feeling to the point of not being worth it. Bob's clams are a different breed. Lightly battered and fried just long enough to reach their apex, they pop and sizzle with each satisfying, tartar-drenched bite.
The litmus test exists in the form of "Clams 2-ways," which loads an oval paper plate with equal heaping portions of their signature Bob's and Lillian's clams. The Lillian's clams are distinctly lighter and almost creamy in texture, with the flour dredged Bob's being on the crunchier, more traditional side. Tasted blindly, I found the latter to be the more satisfying of the two. It's not exactly a steal at $25, but padded with fries and coleslaw, it's more than enough for two people to share.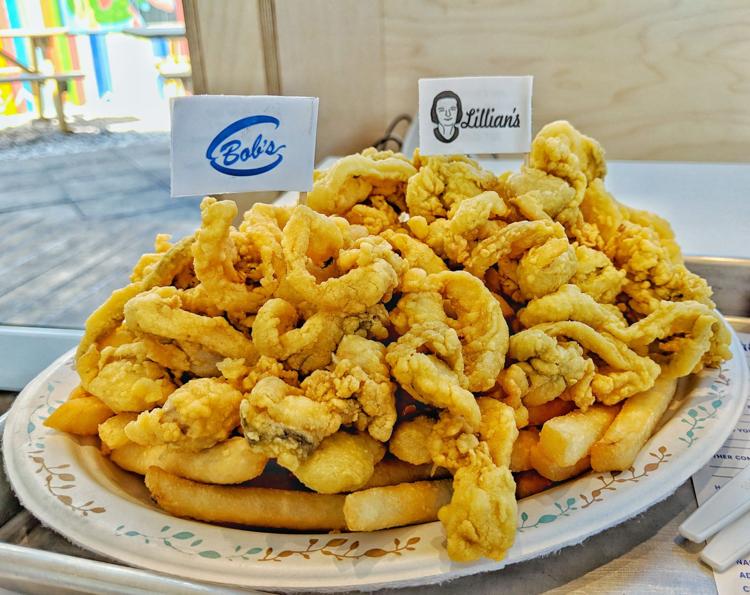 The semi-hungry will do no better than to order a pair of clam and oyster tacos, which — while seemingly the strangest order imaginable at a seafood shack—are among the tastiest bites Washington Ave. has to offer at the moment. Served in a soft yellow corn tortilla and topped with slaw, pickled onions and smoked paprika aioli, they're the perfect vehicle for scratching the fried seafood itch without committing to a platter (and the ensuing nap).
For those who are on the fence about fried clams, the menu at Bob's still has plenty of options to choose from — chowders, burgers, a sizeable lobster roll and even green salads are all on offer. Rococo ice cream from Kennebunkport is available for dessert, as are two rotating drafts and a number of craft cans to help wash down Clam Mountain.
It's going to be interesting to see whether or not Bob's gets the same tourist-heavy business in Portland as the Kittery location enjoys, especially once winter sets in. With the warm days of summer beginning to dwindle, now's the time to capitalize and get your clam on.
Bob's Clam Hut | 111 Cumberland Ave., Portland | Sun-Wed 11 am-9 pm; Thu-Sat 11 am-10 pm | www.bobsclamhut.com