CONWAY — Fred Bramante may have been a little ahead of his time, but the founder and owner of Daddy's Junky Music Stores, who served on the state Board of Education from 1992 to 1996 and ran four times for governor of New Hampshire, is smiling a lot these days. He's being widely credited as being the founder of competency-based learning.
Competency-based learning, according to Bramante's website, "refers to systems of instruction, assessment, grading and academic reporting that are based on students demonstrating that they have learned the knowledge and skills they are expected to learn as they progress through their education."
"Change is hard," Superintendent Kevin Richard said, during a 100-minute interview with him, Bramante, Assistant Superintendent Kadie Wilson and Conway School Board Chairman Joe Lentini in the SAU 9 conference room last Thursday. "People have their own perceptions of what education is, and when you change that, some people are less comfortable. In reality, there have been pockets of this going on all over the place."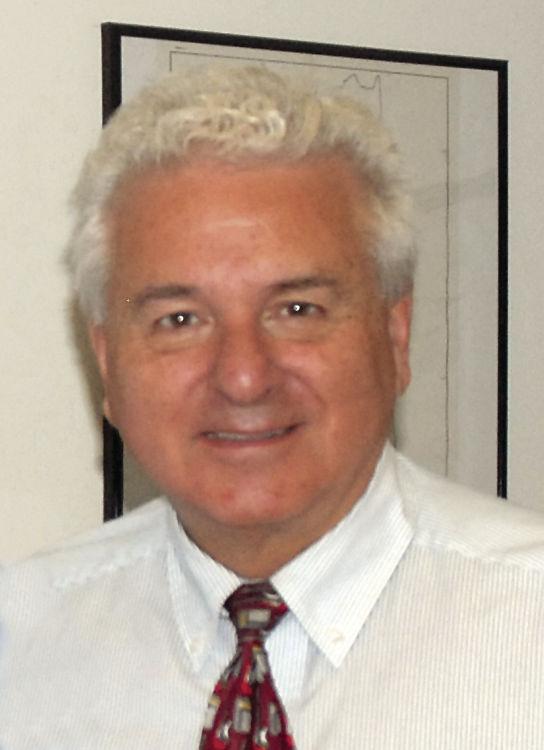 Bramante, who has been hired as a consultant for SAU 9 this school year, likes what he sees in Conway and is proud to see competency-based learning taking hold in 40 states.
When he was named chair of the state Board of Education by Gov. Craig Benson in 2003, Bramante was "charged with redesigning the system."
"He gave me no description of what he was actually envisioning for this new system, but gave me two parameters," Bramante said. "He said, 'I want you to start with a clean sheet of paper, and I want you to challenge everything.' I told the state board, I'm a '60s kind of guy who was taught to question authority, I'm just going to ask questions and we'll find out where it goes. It's not like anyone has this vision of what kind of a system we were going to move to. We just kept on asking and answering questions, and it just kind of naturally led us in this direction."
Bramante said the committee, which Gail Paine of Intervale served on, met on a regular basis in the State House.
"(Paine) said Why don't we start with the school calendar, we're not going to change anything there," he said. "The governor had told me to challenge everything, so I said, Wait a minute, maybe we won't change anything but 180 days? Who cares? Does anybody care? Is there a defense for 180 days? I have given probably 1,000 to 1,500 presentations around the United States and in New Hampshire on this subject, and I can't find anyone who defends 180 days. Ultimately, we took the 180 days out of the state regulations and put in an equivalent amount of hours and said to school districts, 'you guys figure it out.' You want to do 180 days, OK, but if you want to do more or less (that's up to individual towns)."
In the past students required "X" amount of hours of seat time to graduate.
"It was based on how many hours a kid sat in a classroom," Bramante said. "That's how you got your credit. If you sat in a class for a specific amount of time, in New Hampshire it was 135 hours of classroom instruction got you what is known as one Carnegie credit and you need 'X' amount of these to graduate from high school. We said we don't care how long a kid sits in a classroom — did they learn or didn't they learn. That's all we want to know. How they got there we really don't care. They need to prove to us that they have mastered what we now call the competencies, the required competencies, that the district puts forward. If they can prove that, they're done. We were the first state in the United States to remove the 180 days from the regulations."
Bramante, 70, who lives in Durham, and his committee started the process in 2003, and the regulations were put into place in 2005.
"Some school districts have been pretty aggressive in moving forward," he said. "Other school districts have been really cautious in moving forward and slow to the point, in my opinion, I'll put my former state board of education hat on, they're not meeting the regulations, doing a disservice to the kids, a disservice to the community, doing a disservice to everybody.
"It's a change. It's a serious change in how we deliver education in the state, and change does not happen easily. You've got 100-plus years of this ship moving in a particular direction, and now we're saying let's change the direction and that's not easy. As the Titanic once found out, it's not easy to turn this thing."
Bramante said competency-based learning is designed to give people more control over their education.
"There's more flexibility, more autonomy on the part of the teachers, more autonomy on the part of everybody — kids, the parents, everybody — more control ultimately of their education," he said. "To me, the ultimate in local control is the parents and the kids. That's about as local as it gets. This system, I think, puts them more in control of their learning than ever before."
Bramante gives SAU 9 two enthusiastic thumbs up for the direction it's heading.
"When Kadie first sent me the stuff (the SAU was doing in competency-based learning), I looked at it and said, 'Wow,' I was thrilled," he said. "They got it. I'm looking at all these different components, it's exciting. This will be a process. It will not be an event. It's going to take a while. I'm not thinking forever, but it will take a process of a few years to fully realize and ultimately develop that cohesive team that is going to pull this off, but I'm very proud of the conclusions that this community came to. Now the community has spoken and handed these folks the task of getting it done. They are in the process of putting together the plan and executing it to really make this happen."