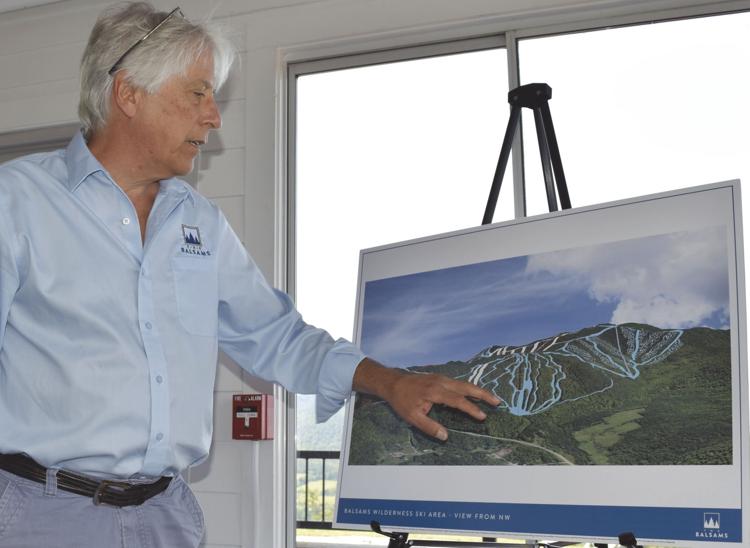 LANCASTER — Ed Brisson, a key member of the Dixville Capital development team, informed the Coos County Planning Board on Wednesday night that the corporation had submitted four applications for its review.
He read aloud a letter signed by team leader Les Otten pointing out that "after several years of challenging work and more than $8 million of investment, we are very close to finalizing the many elements needed to begin construction" to reopen the Balsams Resort for the 2018 holiday season.
"For many reasons," Brisson said, "beginning Phase 1 renovations and new construction the first week in October is essential for a 2018 reopening and potentially to the project's ultimate success."
He asked that the board be ready to approve Dixville Capital's application for a minor lot line adjustment for the Hampshire Dix parcel. He also asked it to OK three applications to allow construction of the Lake Gloriette House hotel and Phase I infrastructure at two successive meetings this month, the first for a completeness review and the second for a required public hearing.
"We would also request the board to identify a schedule for potential continuances during the following weeks" to allow critical project timelines to be met, including beginning Phase I renovations and new construction the first week in October, Brisson said.
"Many development elements are coming together quickly to allow us to begin construction this fall," he said. "We have (informal) 5 percent reservation deposits on nearly $25 million worth of real estate."
The state attorney general's office, however, has neither received nor approved a development offering.
"Our financing efforts are proceeding well, and we have the opportunity to close on all funds needed to start construction in 60 days," Brisson continued. "As to acquiring necessary state permits, we are proceeding with the state Department of Environmental Services concurrently with your board review."
In a brief Q & A, Brisson explained that if all went as planned, a great deal of sitework could be done this fall, possibly including pouring some foundations.
Dixville Capital said it greatly appreciated the board's long hours spent on the project and reminded its members that putting the redevelopment on track would create hundreds of jobs.