CONCORD — Jane Duggan had the one-liner of the evening at the 17th annual NH Theatre Awards at the Capitol Center for the Arts in Concord on Saturday, Jan. 19, when she quipped "Jane Duggan couldn't be here tonight" as she accepted her award for best actress in a community production of a drama/comedy for her work in M&D Playhouse's "August: Osage County."
The phrase "couldn't be here tonight" was heard multiple times throughout the evening as Saturday's storm kept many nominees away. Several stalwart representatives of the Mount Washington Valley made the trek to Concord and were rewarded for their efforts with Advice To The Players taking home one award and M&D taking home four.
Johnny Segalla won best supporting actor in a professional drama/comedy for his performance as Don Armando in Advice To The Players' production of "Love's Labour's Lost."
"A huge thanks to Advice to the Players' Executive Director Jessie Chapman for her incredible dedication to inclusive theater in the New Hampshire community and Director Nafeesa Monroe for bringing electricity and wings to Don Armado,"  Segalla told The Conway Daily Sun. "Additional thanks to Desi Arnaz and Inigo Montoya for timeless inspiration and laying the tracks for Latin lovers everywhere."
M&D's production of "August: Osage County" won best community production of a drama/comedy, with Ken Martin winning best director, Deb Jasien winning best scenic design, and Duggan's performance as Violet Weston winning best actress for the same production.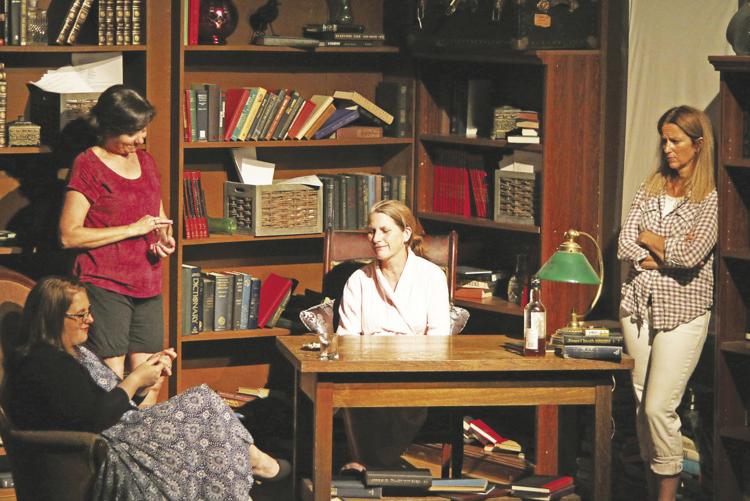 "As an actor, it's such a thrill to even be a part of a nominated show, but then to go to the awards, and wait in anticipation to discover if M&D won, is exhilarating," M&D's Marketing Director Ashley Kerr, who played Karen in "August: Osage County," told the Sun. "To be able to consistently advertise M&D as an award-winning theater company, shows that, not only do we believe what we are producing is worth the price of admission, but others do, too."
Of Duggan's performance, the Sun review said "Duggan, as the cruel, foul-mouthed Violet, creates a genuinely detestable characterization but also manages to make her sympathetic. There are moments, however fleeting, in which she shows kindness and understanding, or in which we are let into see that her cruelty stems for deep-seeded pain. Violet could easily be a one-note character, but Duggan finds the complexities within the character."
The review also noted that Martin successfully juggled the large ensemble cast with everyone having a moment to shine, and that it was to Martin's credit that despite a three-hour runtime, the length was never felt.
The NH Theatre Awards aren't decided by votes, but rather an adjudication process with representatives from each theater company scoring other companies throughout the state. Each show is scored in various categories, and is adjudicated by multiple adjudicators with the highest average score winning the award. Through this process, making it into the top three is also an honor.
Advice To The Players had two actors, Vivian Nesbitt as Kent in "The Tragedy of King Lear" and Ellie Bartz as Jaquenetta in "Love's Labour's Lost," in the top three in the best supporting actress in a professional drama/comedy category.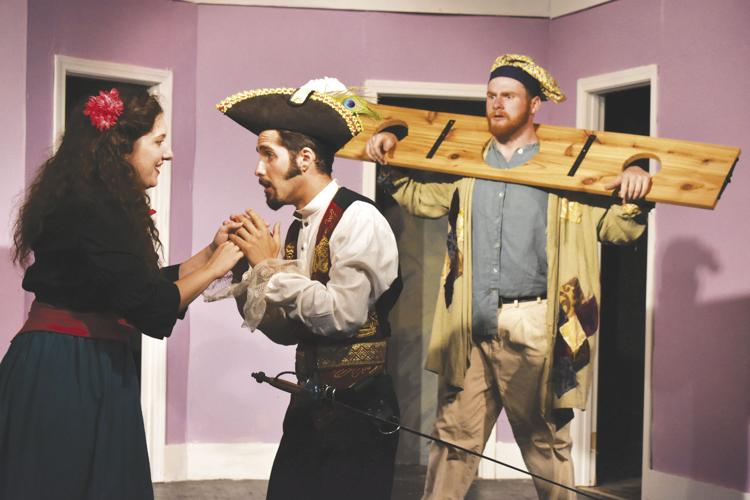 "Advice To The Players was thrilled to be recognized at the NH Theatre Awards," said Diana Evans, Advice To The Players's Creative Manager. "It was a great way to start our 20th anniversary season."
Lori Jean Rowe, M&D's production manager who also regularly does stage management as well as lighting and sound designs for productions, was honored as a Theatre Hero, those individuals whose efforts are often unsung.
M&D's next production is "Lovers and Other Strangers," which runs Jan. 31 through Feb. 10.
Advice To The Players 20th anniversary season kicks off this March with its production of Shakespeare's "The Taming of the Shrew," directed by the company's founder Caroline Nesbitt.
The production will run March 15-23, with weekend performances in the Sandwich Town Hall Theater and weekday matinees at various venues in the Lakes and White Mountain Regions.
For more information about the NH Theatre Awards go to nhtheatreawards.org; for more information on M&D go to mdplayhouse.com; for more information on Advice To The Players, go to advicetotheplayers.org.