It is with great sadness that we announce the passing of Timothy Bailey. He died with his family by his side on Tuesday, Dec. 17, 2019, at the Merriam House in North Conway after complications from a stroke. Tim was in his 82nd year.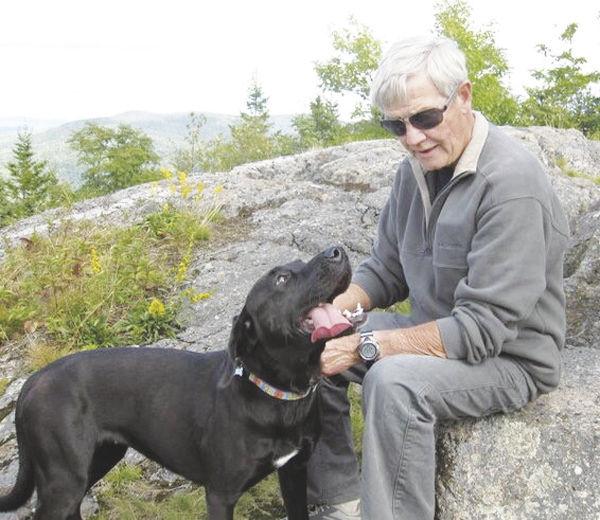 Timothy Bailey was born to Howard and Kathryn Bailey in Albany, N.Y., on June 9, 1937. He will always be remembered for his adventure loving and entrepreneurial spirit and someone who always had a smile on his face.
Tim is survived by his wife, Shirley of Bayfield, Colo., and was preceded by his first wife, Ginny, who was the mother of his three children, in 1987.
Loving father of daughters, Katy of Glen, N.H.; and Meaghan of Intervale, N.H.; and son, Bryan along with his wife, Megan, of Albany, N.H. He was the proud grandfather to Tim, Madigan, Snowden, Nolan, and Georgia.
He leaves behind his two brothers, Dan of Bolton Landing, N.Y.; and Peter and his wife, Ginger, of Jackson, N.H.; a sister-in-law, Dr. Suzanne Eichhorn of Rochester, N.Y.; and his brother-in-law and his wife, Jim and Jan Finn, of Fairport, N.Y.
Tim will be fondly remembered by his many nieces, nephews, extended family and many good friends.
Tim earned a bachelor's degree in economics from Siena College in Albany, N.Y. Following college, Tim joined the Navy and served for three years. Following his service, Tim, alongside his brother Peter and father, owned and operated several restaurants in the Lake George, N.Y.-area.
In 1977, both families relocated to Jackson and purchased one of the lost ski areas of New Hampshire, known as Tyrol in Jackson, N.H. After closing the doors on the ski area, Tim worked at many different businesses in the Mount Washington Valley including AD Davis Insurance Co., and the Christmas Farm Inn before fulfilling a lifelong dream to move to Colorado where he purchased a General Nutrition Center store and later retired in Bayfield, Colo.
He was a quiet and kind gentleman holding the highest integrity in business and in family life. He loved skiing, hiking, and enjoying a good meal and the slots at the casino. He was an active member of the Bayfield Lions Club, and a parishioner at St. Ignatius Church. Whenever there was a need he would be the first to volunteer for a pancake breakfast or cookout.
Most importantly, Tim had a deep love for his family, and cherished the time they would spend together playing practical jokes on each other and enjoying family dinners together.
Family and friends may pay their respects at the funeral service at Our Lady of the Mountains Church in North Conway, N.H., on Friday, Jan. 10, from 11 a.m. A celebration of life will follow at the Shannon Door Pub in Jackson.
For those who wish memorial donations in memory of Tim may be made to the Visiting Nurse Home Care & Hospice of Carroll County or Jen's Friends Cancer Foundation.
The Furber and White Funeral Home in North Conway is in charge of arrangements.
To plant a tree in memory of Timothy Bailey as a living tribute, please visit Tribute Store.