Stanley E. Davidson, 88, of Hudson, N.C., passed away Tuesday, Aug. 6, 2019, at Caldwell Hospice and Palliative Care — Robbins Center in Hudson.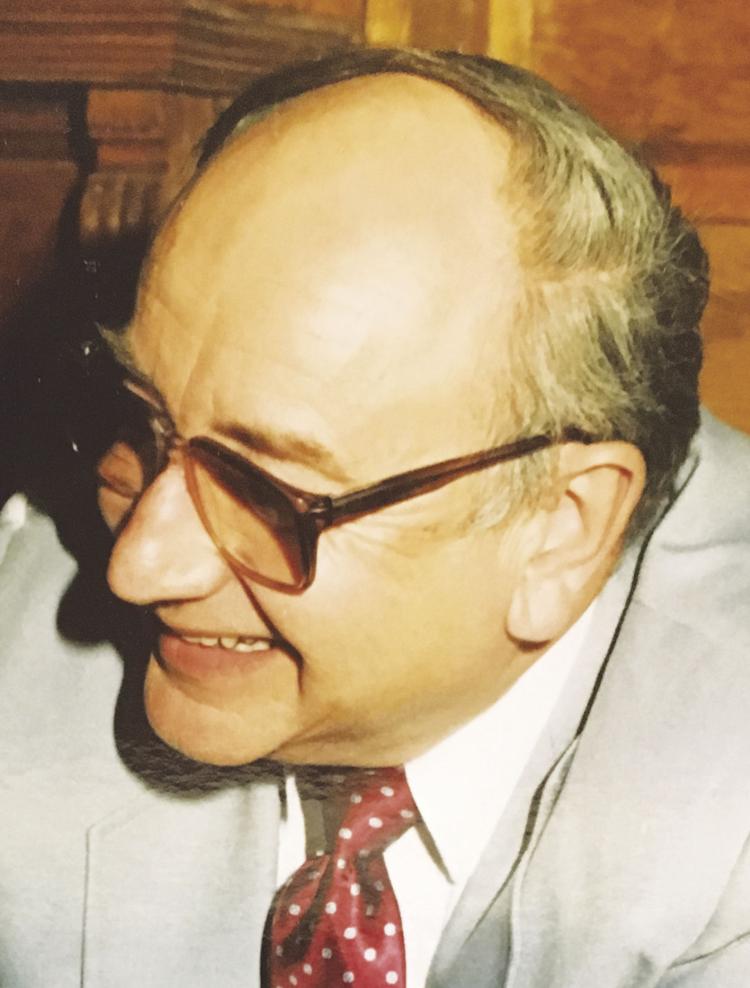 He was born June 3, 1931, in Woburn, Mass., to the late Stanley E. Davidson Sr. and Ruth Files Davidson. In addition to his parents, he is preceded in death by his first wife, Madeleine S. Davidson, and son, Andrew W. Davidson.
Survivors include his wife, Patricia E. Davidson; sons, David Davidson and wife, Tyha; and Mark Davidson and wife, Vivian; daughter, Joyce Cutts and husband, Jeffrey; Sue Davidson, widow of son Andrew; his sisters, Janet Patch, Ruth Dawkins and Temple Davidson; step-son, Allan Boyd; stepdaughter, Christine Bushey; grandchildren, Nicole Davidson, Yvonne Nicholas, Jonathan Davidson, Tyler Cutts, Robert Davidson, Kyle Bushey and Jacob Bushey; and great-grandson, Maxwell Nicholas.
Stanley's early years were spent in Woburn, Mass. He was educated in public schools in Woburn, Mass., The Tilton (prep) school located in Tilton, N.H., and Paul Smith's College in Adirondack, N.Y., where he studied culinary arts and hospitality business management.
In 1950, he was married to Madeleine Scott and they lived in the Boston area where he worked as a chef in a number of prestigious restaurants and managed food-service for some area hospitals.
In 1954, Stanley and Madeleine both became Jehovah's Witnesses, a faith that both were very active in until their passing. Stanley was very active in witness activities, including their door-to-door preaching work and public speaking assignments. He held positions of responsibility in the various congregations he and Madeleine attended in Massachusetts and New Hampshire.
He was also involved with larger responsibilities that involved the organization and management of conventions and larger gatherings and construction of places of worship (Kingdom Halls). In 1993, his wife of many years, Madeleine passed away after an extended illness.
In 1995, he was remarried to Patricia Fitzmorris. Patricia has been his companion and help-mate since, sharing with him in his work with Jehovah's Witnesses which included volunteer disaster relief work for hurricane victims in St. Kitts and Puerto Rico and other special assignments.
In 1962, he became involved with the management of his father's business and took a position as general manager of the Kearsarge Peg Co., Inc. in Bartlett, N.H. The company was a manufacturer of wooden shoe pegs (nails) used for boot and shoe manufacturing and as a consumable component in the surface finishing and polishing of metal and plastic parts.
In 1979, he became the president and owner of the company. In 2002, the company was sold and he retired from the business. He and his wife, Patricia, moved to the Lenoir, N.C., area where he maintained a very active participation in the Bible educational work of Jehovah's Witnesses until his passing.
A memorial will be at held at two locations simultaneously on Sunday, Aug. 11, at 6 p.m. at Kingdom Hall of Jehovah's Witnesses at 750 21st St. Dr SE, Hickory, N.C., and Kingdom Hall of Jehovah's Witnesses, 72 Webster St. in Lewiston, Maine.
Online condolences may be sent to evansfuneralservice.com.
Evans Funeral Service & Crematory is serving the family.
To plant a tree in memory of Stanley Davidson as a living tribute, please visit Tribute Store.