On Sunday, Nov. 10, 2019, Robert Christopher Welch, loving son and brother, passed away at his home in Porter, Maine, from complications of spinal muscular atrophy.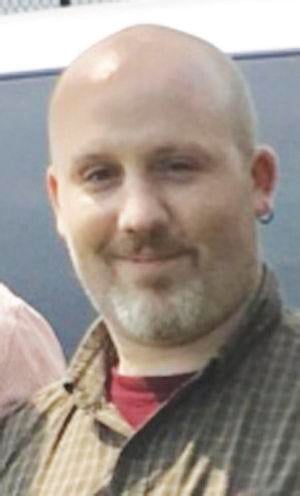 Bobby, as he was known to his family and friends, was born on Dec. 15, 1979, in North Conway, N.H. Bobby was diagnosed as a teenager with SMA. Despite the physical challenges he was presented with, he remained true to himself and never wavered in his determination to maintain his independence.
Those closest to Bobby had the incredibly good fortune to be in the company of a genuinely kind, compassionate and generous individual with a passion for learning and sharing his unique perspective on many topics.
Bobby was an avid tinkerer. Given duct tape, clamps, batteries or elastic bands, Bobby would mend, fix and transform just about anything in ways that would put MacGyver to shame. He loved his land in Porter, Maine, and enjoyed using his excavator to build a pond and rock walls. He was always working on a project. He loved creating and building things.
Skiing was a passion for the entire Welch family. Bobby excelled from his very first trip up the Skimobile at Mount Cranmore. He was recognized with the Eastern Slope Ski Club Sonny Lynch Award, achieved national NASTAR ranking and was a Friday night Jr. Meister force to be reckoned with. He loved to mountain bike, rock climb, and play baseball. He also loved to camp up north with family and friends.
Bobby is survived by his mother, Kathy Baltz and her partner, Jack, of Intervale, N.H., and Freedom N.H.; his father, Bob Welch and his wife, Peg, of North Conway; his sister, Brie Welch of Glen, N.H.; and his lifelong friends, Chris Harmon of Cornish, Maine; and Toby Veno of Fryeburg, Maine; aunts, Jackie Smith Best and husband, Bob, of San Diego, Calif.; Bette McGilvray and husband Steve Josselyn of Marco Island, Fla, Cindy Welch of Stoughton, Mass.; Margie Galleher and husband John of Bethesda, Md., Patty McCarty and husband Chris of Plymouth, Mass.; and uncles, Bob McGilvray and wife, Marie, of Hull, Mass.; Jay McGilvray and wife, Carol, of Kingston, Mass.; Richard McGilvray and wife, Patti, of Lackawanna, N.Y.; many cousins and close friends.
A celebratory Eucharist will be held at 11 a.m. on Saturday, Nov. 16, at Christ Church Episcopal in North Conway. A celebration of life at the Shannon Door in Jackson, N.H., will follow immediately after the service.
In lieu of flowers, the family is requesting donations be made to the Eastern Slope Ski Club.
To plant a tree in memory of Robert Welch as a living tribute, please visit Tribute Store.