Robert Charles McGinty, 81, of East Conway, N.H., passed on April 20, 2021, due to complications of Vascular Dementia.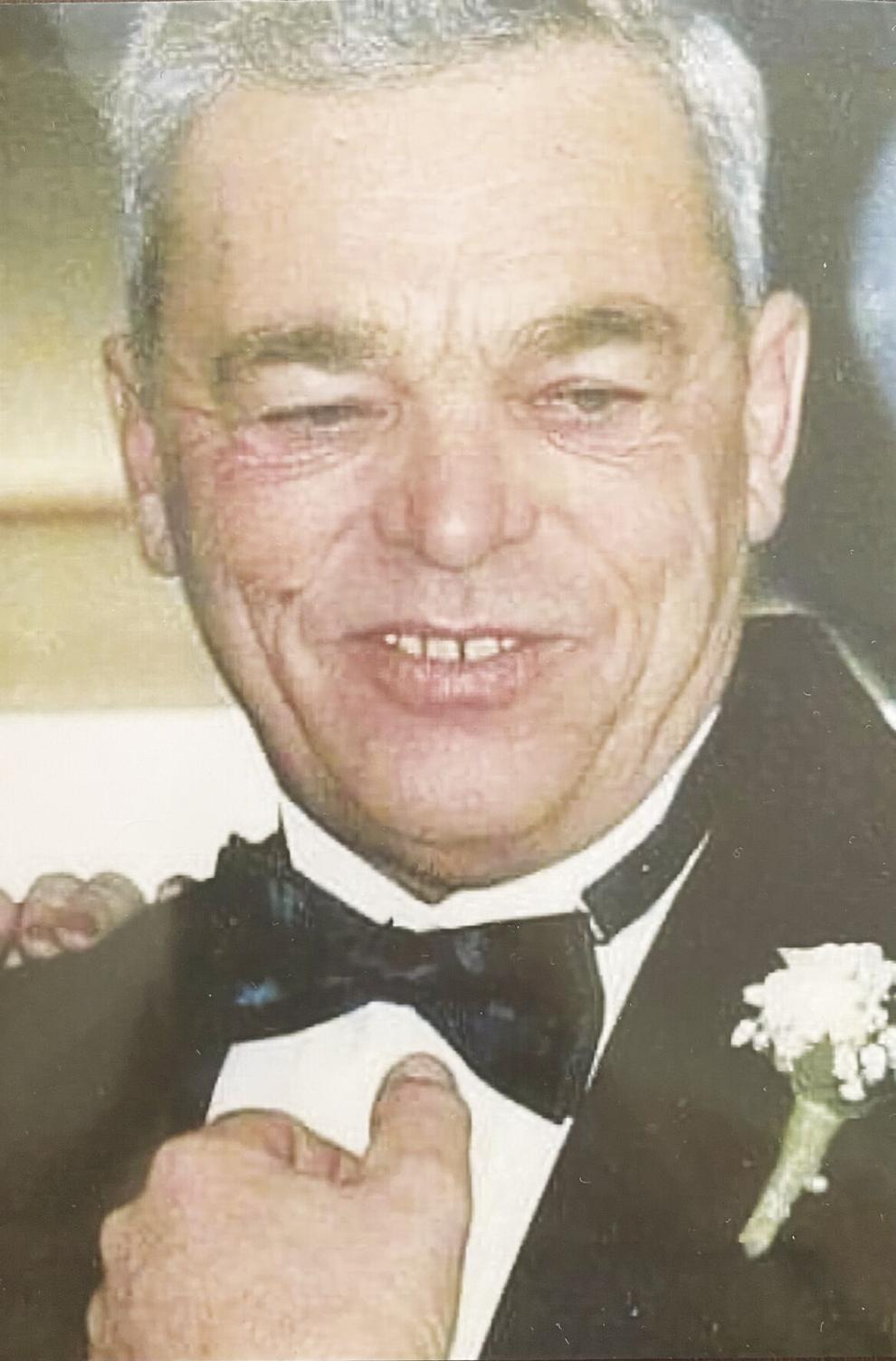 Bob grew up in Redstone, N.H., one of five children. He attended Kennett High School graduating Class of 1957. At the age of 15, he met the love of his life, Judy Heath, at the Northway Roller Skating Rink. Bob and Judy would later marry and raise two wonderful daughters and they recently celebrated their 61st wedding anniversary earlier this month.
In his early career Bob worked as a mechanic at Main Street Motor Mart in North Conway. He then began a career with Public Service as a lineman where he spent 30 years until his retirement. Bob worked beside a brotherhood of men who would become lifelong friends.
In Bob's early years he was passionate about all things sports. He was an excellent bowler and played a mean game of softball with home runs hit from Schouler Park clear into Main Street. Over the years, water skiing on Silver Lake, snowmobiling and camping filled the family's life.
In the early 1970s, Bob decided to fulfill a lifelong dream of owning a log cabin in the woods. With the help of his master carpenter brother-in-law Lewie Walker, they harvested the trees, milled the logs and built the camp on top of Mudget Mountain on land they purchased from Judy's brother Jack in Stewartstown, N.H. The camp was his castle and in the early years it was a rustic existence with generator power, water lugged from the well and an outhouse. With three against one, eventually his girls would wear him down and the camp was outfitted with an artesian well, indoor plumbing and Direct TV.
When Bob and Judy retired, the bucket list came out again and their adventures continued. Go West Young Man was the calling and they purchased a fifth wheel camper and left New Hampshire for a trip to Alaska! They made this cross-country trip three times over the course of their retirement, enjoying all the beauty our great country and Canada have to offer.
Bob adored his two daughters and the grandchildren they brought into his life. Bob is survived by his wife Judy; daughter Lynda Tibbetts and her husband, Ed, of East Conway, N.H.; Laura Blundo and her husband, Scott, of Moultonboro, N.H.; four grandchildren, Jessica Alward and partner, Gabe Watson, of Fryeburg, Maine; Tyler Moorman of North Conway, N.H.; Josh Blundo of Detroit, Mich.; and Emily Blundo of Dallas; four great-grandchildren, Emma and Paige Alward, Cole Watson and Kayla Alward, great-granddaughter of the heart. Bob is also survived by his brother John (Pat) McGinty of Durham N.H.; his sister Nancy Bryant of Conway, N.H.; along with numerous nieces and nephews who were joys in his life.
Bob was predeceased by his parents Lula and Jack McGinty; sister Virginia Phillips of Arvada, Colo.; and Frances Watson of Conway.
The family would like to thank Mineral Springs and Memorial Hospital for the incredibly compassionate care Bob received in the last weeks of his life.
A graveside service will be held at the Green Hill Cemetery in East Conway on May 1 at 1:30 p.m. for family and friends.
Bob cherished his childhood years in Redstone.
In lieu of flowers and in his memory, the family would like to suggest a donation to the Redstone Fire Department at 889 Eastman Road, Center Conway, NH 03813.
The Furber and White Funeral Home in North Conway is in charge of arrangements.