Richard "Dick" P. Thurston, 101, of Effingham Falls, N.H., passed away peacefully on April 2nd at Mountain View Community in Ossipee, New Hampshire. He was the son of the late Howard Thurston of Effingham Falls and the late Lillian Hooghkirk of Tuftonboro, N.H.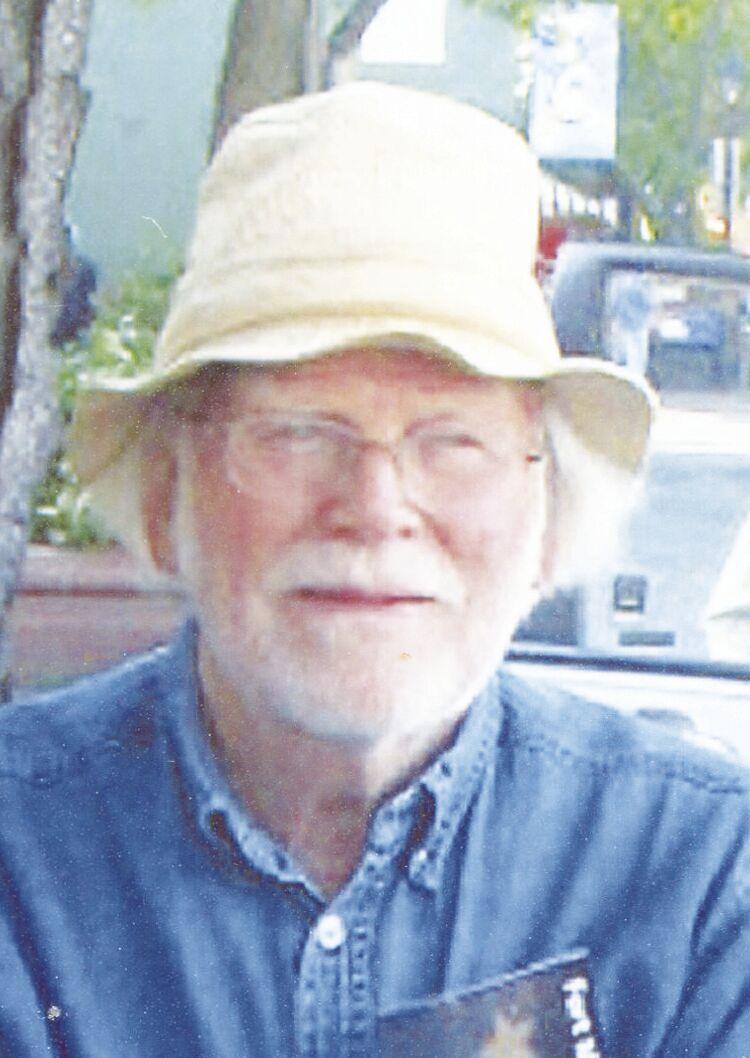 Born on Feb. 23, 1920, in Framingham, Mass., and raised in Effingham Falls, he attended the one-room schoolhouse in Effingham Falls until he went to stay with his aunt in Skowhegan, Maine, for his first two years of high school. He transferred to Parsonfield Seminary in Maine for his last two years of high school and graduated in 1937. Upon graduation, he went to Boston and attended radio school while courting his future wife.
He met the late Virginia (French) Thurston when she came to Effingham Falls for the summer to baby sit two very rowdy boys. They married in 1941 and spent the first few years in Saugus, Mass., where they began their family and moved to Wayland, Mass., in the late 1950s where they lived for over 35 years before returning to Effingham Falls in 1991 when Dick retired.
He joined the Navy during World War II and was sent to Gulfport, Miss., for radio and engineering training, spending the latter part of his Navy career in Chicago on the Navy Pier.
Early in his radio career he obtained his ham radio license. His call letters were W1MFZ and for over 50 years he participated in the Mount Equinox Hill Climb in Manchester, Vt. Sport cars were timed going up the mountain and ham radio operators were needed at several way stations in the event a vehicle had to be stopped.
Dick loved his occupation … never missing a day of work and often remarking how lucky he was to find an occupation that he truly loved and actually got paid for doing. He worked for several Massachusetts engineering firms throughout the years.
He began his career at the National Co. in Malden and was recognized for his contributions on the National Co. television and hi-fi during the early 1950s. He was also employed by Waters in Sudbury, Sylvania in Waltham; Kel Corp in Belmont, N.H.; Bell & Howell in Burlington and Raytheon in Wayland for the last few years before retirement.
Dick had an unquenchable thirst for knowledge. He was essentially self-taught; teaching himself about many fields of study. He always had a sparkle in his eye and had the curiosity of a child. His gentle manner, compassion, generosity and kindness to others were hallmarks of his character during his life. He was a loving husband and father and so enjoyed family get-togethers.
His love of cars was evident throughout his life and included auto racing where he enjoyed going to Watkins Glen, N.Y., and Thompson Speedway in Connecticut. He amassed a huge collection of magazines and was conscious of anything new and exciting in the world of autos.
He went to New Jersey to pick up a BMW 1800 he had purchased when it came in at the docks. There were no BMW dealers at the time and he drove the car for a year before he happened to meet an oncoming one on the road. They both stopped and had a real gab fest.
Richard is survived by his daughter Carol (Thurston) Zachor of Wolfeboro, N.H.; and his son Stephen Thurston of Newport, N.H. He leaves granddaughter Cheryle (LeBlanc) Lucenta and her husband, Nicky, of Natick, Mass.; grandson Guy LeBlanc of Marlboro, Mass.; grandson Wayne LeBlanc and his wife, Susan Crones, of Forest Hill, Md. He also leaves great-grandson Brian Lucenta and his partner, Bianca Mercado, of Natick, Mass.; great-granddaughter Allison Lucenta of Framingham, Mass.; great-grandson Beau LeBlanc of Southborough, Mass.; and great-great grandson Jonathan Dana Lucenta of Natick, Mass.
Richard was predeceased by his daughter the late Joan (Thurston) LeBlanc and his son-in-law John, his grandson John Andrew LeBlanc and his great grandson Dana Lucenta.
A celebration of his life will be held at Lord's Funeral Home in Wolfeboro, N.H., on Sunday, May 16, from 2 to 4 p.m.
Donations in his memory may be submitted to the Green Mountain Conservation Group, P.O. Box 95, Effingham, NH 03882.