Richard C. Bryant, 89, of Conway, N.H., passed away peacefully, surrounded by family, on Wednesday, July 24, 2019 at his longtime home in Conway.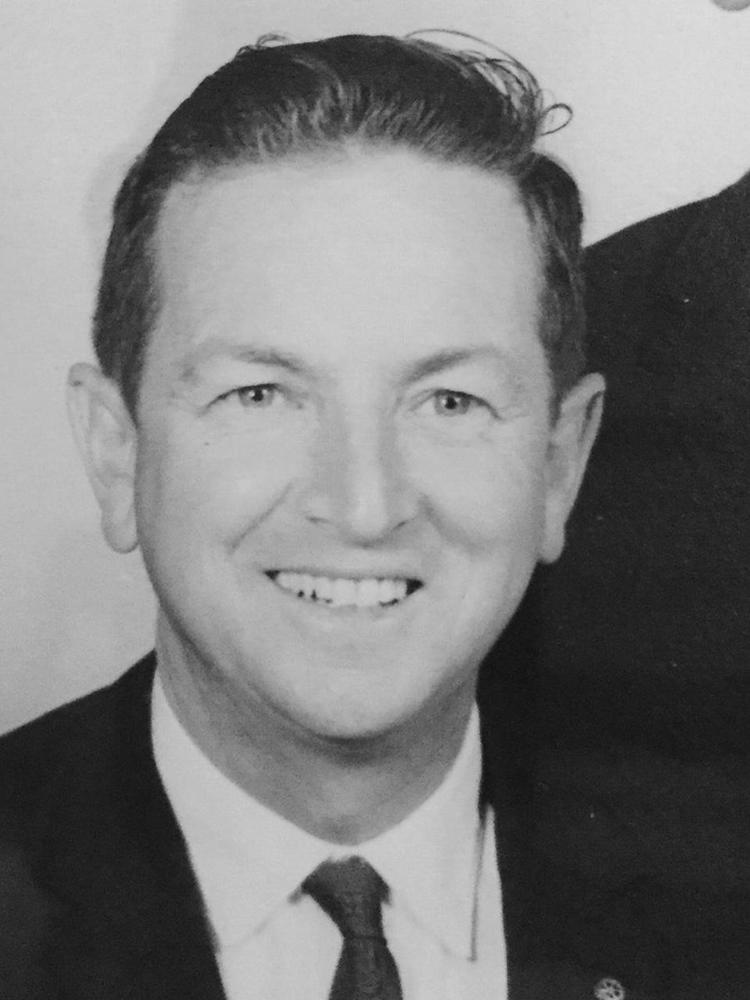 He was born on Sept. 19, 1929, in Buckfield, Maine, where he resided in his youth, later working in the South Paris/Norway, Maine, area. Dick entered the Army in 1954 and was stationed at Camp Wolters in Texas. Prior to entering the Army, he married Barbara Moulton of Sweden, Maine, who passed away in 1978. They had two sons together.
Dick was an avid sports enthusiast playing baseball for his town team and was on the radar for the Boston Braves minor league team before entering the Army. Upon his honorable discharge from the Army, he worked for Diamond Match where he was quickly promoted to manager of their Diamond International store in North Conway. Dick retired from this position in 1984.
A consummate hard worker, numbers guy and people person, he quickly realized he couldn't play golf every day. Dick took a position with his long-time friend and associate, Buzz Coleman at A.J. Coleman & Son where he worked until his retirement at the age of 85 in 2015.
Dick was an active member of the North Conway Country Club for many years as well as the Rotary International. He played softball in town leagues, loved tennis and could be seen watching any sporting event he could find in the Mount Washington Valley. When his boys were young skiers, Dick took ski lessons on the sly.
Proud of his athleticism, he didn't want to be caught falling down in front of them. Skiing became another of his many sports activities. Dick's love and knowledge of the Boston Red Sox was obvious to all who knew him. His sense of humor was legendary; there weren't many who could keep up with it.
He was one of the "good guys" and the last of the seven Bryant boys of Buckfield.
Dick was predeceased by six brothers; one sister and his first wife.
He is survived by his wife, Nancy C. Bryant; his sons, Robert (Slim) and his wife, Alexa, of South Conway, N.H.; and their two sons, Sam and Max; Thomas Bryant and his wife, Patty, of Waltham, Mass., and their son, Sean. Also, stepdaughters, Joan Ames and her husband, Peter, of Conway and their daughter, Brittany; Karen Frechette and her husband, Charlie, of East Sebago, Maine, and their children Charles and Ashley; Sheryl Bunker and her husband, Mark, of Holliston, Mass., and their children, Lydia and David. He is also survived and loved by many nieces, nephews and step-great grandchildren.
Funeral services will be on Sept. 19 at the Congregational Church (The Brown Church) in Conway in the afternoon. The time will be announced at a later date.
Memorial donations may be made to the Visiting Nurses Association Home Care and Hospice of Carroll County and Western Maine at P.O. Box 432 North Conway NH 03860 (vnhch.org).