Paul Benjamin Lodi, father, grandfather, photographer, chef, promoter and overall Italian jack-of-all trades, died due to complications following lung cancer on March 27, 2019, in Bozeman, Mont. He was 72.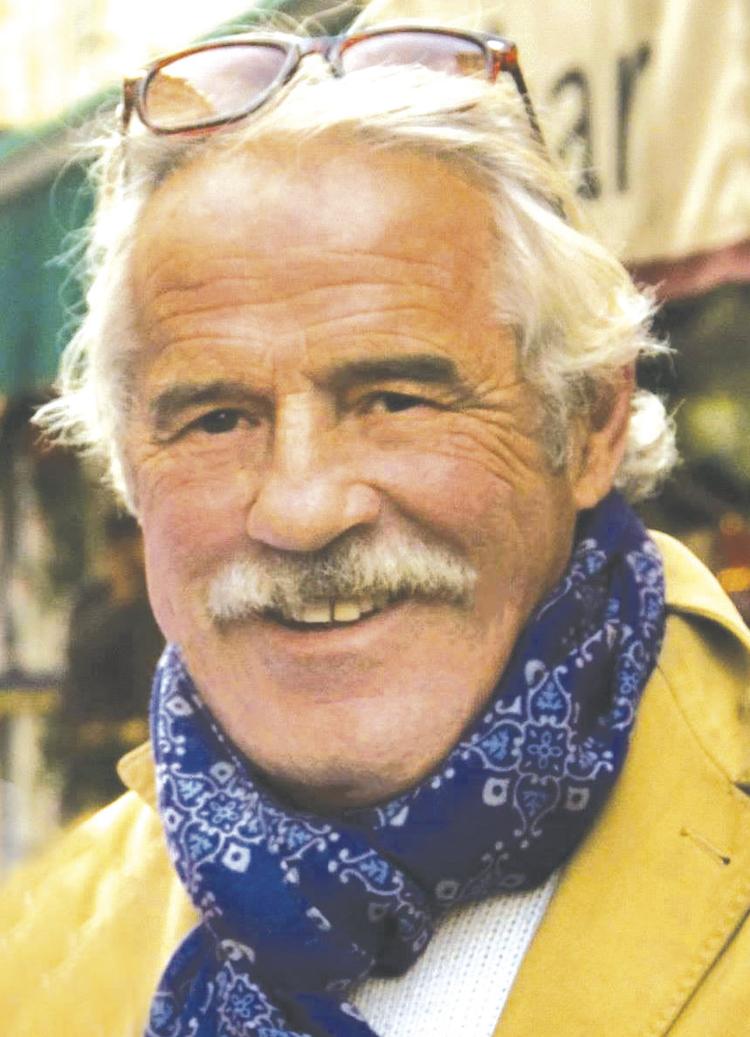 Paul was born on Aug. 16, 1946, in Melrose, Mass., to his parents, Louise and Charles Lodie. He graduated from Melrose High and attended Montana State University for a degree in Photography — his true passion.
He was first educated in photography at the New England School of Photography, where he also later taught. His passion for photography was the common thread throughout his life as both career and hobby.
Paul loved nothing more than to spend hours in the lab at MSU, working on photographs that were taken before some of his professors were even born.
His "Ghosts of Paris" collection (1972 to 1974) garnered him one of the highest achievements and honors of his life: two photos in the permanent collection at the Bibliotheque Nationale de France.
He traveled to Italy and France often in his lifetime in order to marvel and photograph the food, architecture and people. He was able to travel to Paris one last time in November 2018 prior to his passing.
Paul had an endless curiosity and was a true seeker of knowledge. Having dyslexia, he was never a scholar in the traditional sense, but was a scholar of the world. He read thousands of books, and never let anything prevent him from achieving his goals.
He left school at age 16 but made his way attending cooking school at the Mount Washington Hotel in Bretton Woods, N.H. This brought him to Jackson, N.H., where he bought his beautiful old Victorian house, Ferncliff. This is where he met his former wife, Edith, with whom he had his four children.
He established the Wildcat Academy in Jackson for skiers, and later became the GM of Black Mountain Ski Area. He was an accomplished event promoter and fundraiser and ran major events in the area including the World Pro Ski Tour, the Attitash Equine Festival, the World Nordic Disabled Ski Championships, the U.S. Handicapped Ski Championships; The New England Patriots Rites of Spring; and the 1986's Jackson's Legends of Skiing.
He was also the field activities coordinator for the New England Patriots and the executive director of the Gibson Center for Senior Services.
As a chef, extrovert and person who welcomed all people into his life, his dinner table was often full of travelers, friends and new people. If you were lucky enough to know Paul, chances are you enjoyed one of his famous dishes.
After leaving New Hampshire, Paul spent a few years in Stratton Mountain, Vt., as director of development at the Stratton Mountain School, but eventually settled in Bozeman, where he lived for the next 13 years.
While in Bozeman, he spent his time fly fishing, playing bocce, camping, horseback riding, skiing, photographing the wilderness, and enjoying all the wonders of the "Big Sky" state.
Paul was always known as a unique, spirited and creative person who was caring and generous but also candid and relentless. His tireless efforts in fundraising changed the lives of many. He lived 1,000 years in the 72 calendar years we had with him. He loved to live. He loved his family. And he loved a dry Bombay Gibson, with onions.
Paul is survived by his son, Charles Lodi; son, Peter Lodi and daughter-in-law, Whitney Lodi; daughter, Louisa Simonds and son-in-law, Jess Simonds; daughter Juliet Bentley and son-in-law, William Bentley; his sisters, Elizabeth Sustick, Maryanne Hollis and Lisa O'loughlin; his brothers, Peter Lodie and Robert Lodie; his former wife, Edith Kilchenstein; and his six grandchildren, Connor O'Brien, Lila O'Brien, Penelope Simonds, Ben Simonds, Liam Bentley and Ava Bentley.
He is preceded in death by his mother, Louise Lodie, father, Charles Lodie and youngest brother, Joseph Lodie.
A celebration of life will take place on Aug 10 at from 12:30 to 4 p.m. at the Mount Washington Hotel in Bretton Woods. All are welcome to attend and celebrate Paul's life.