Michael A. Whitmore, 65, of Effingham, N.H., passed away on Thursday, March 12, 2020, at his home surrounded by his family, many friends and his partner for 29 years, Doreen C. Juliano.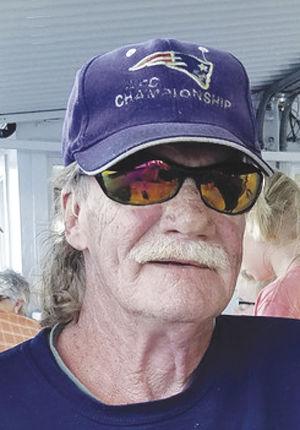 Michael was born on Feb. 23, 1955 in Portland, Maine, the son of Edward and Virginia (Mc Isaac) Whitmore.
He had worked as a truck driver and fisherman but also loved his horses, boating, camping motorcycles and cookouts with family and friends.
Michael leaves behind his partner in life Doreen Juliano; his daughters, Kimberly Whitmore, Christine Whitmore and Michele Norton; as well as his grandchildren Christopher Whitmore, Destiny Whitmore, McKenzie Whitmore, Sage Whitmore and Bryan Norton; and his great-granddaughter Peyton Whitmore. He also leaves behind his brother John Whitmore and his sisters, Debbie Cooper and Ellen Whitmore and a niece Cathy Whitmore.
Calling hours will be Saturday, March 28, from 11 a.m. to 1 p.m. at Lord Funeral Home at 50 Moultonville Road in Center Ossipee, N.H.
Donations in his memory may be made to: Celebrate Life Cancer Survivor Network, CLCSN, PO Box 488,West Ossipee, NH 03890-0488.
If you wish to express a condolence or leave a fond memory, please go to lordfuneralhome.com.
To send flowers to the family

of Michael Whitmore

, please visit Tribute Store.