Melvin D. Chute, 80, of Brewster Hill Road in Chocorua, N.H., passed away July 4, 2019, at the Epsom Healthcare Center in Epsom, N.H.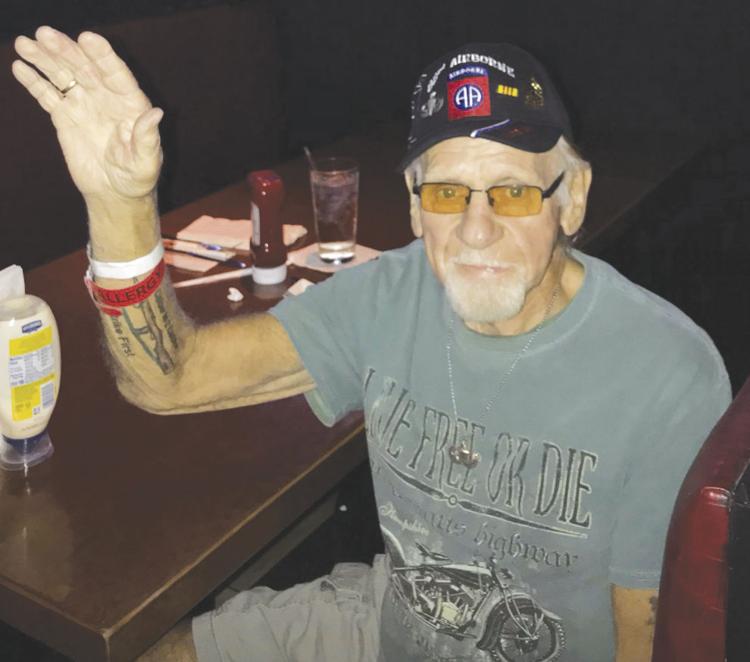 Melvin was born and grew up in Port Maitland, Yarmouth County, Nova Scotia, Canada March 7, 1939, son of the late Earle Douglas and Leona Mae (Smith) Chute. He lived in many places through out the United States before moving to Madison, N.H.
Melvin served in the Army as a paratrooper in the 82nd Airforce Division. He owned the former Granite State Coin Company in Wolfeboro, N.H., for 10 years, taught school for 10 years and was an electrician.
Predeceased by his mother and father; three brothers, Fred, David and Dick; and a sister, Marlene. He leaves a son, Christopher Chute of New Boston, N.H.; a daughter, Julie Despres of Charlottesville, Va.; and his five grandchildren.
A graveside service with military honors will be at 10 a.m. on Saturday, July 13, at Gilman Cemetery in Madison followed by a reception at Chocorua Lake.
In lieu of flowers donations may be made in his memory to Mission 22, 1800 Blankenship Road, Suite 128, West Linn, OR 97068 or Warrior Expeditions, 6621 Fairway View Trail, Roanoke, VA 24018.
The Baker-Gagne Funeral Home and Cremation of West Ossipee is assisting the family with the arrangements.
Please share your condolences, messages, stories and sign an online guestbook at baker-gagnefuneralhomes.com.