Mary Jean Matolka Smith, 77, died peacefully on Sept. 7, 2019, after a lengthy illness. Mary was a very strong person and courageously battled cancer for over 10 years.
She was born on Dec. 2, 1941, in Endicott, N.Y., to John and Mary Matolka. She was a 29-year resident of Chautauqua, N.Y., where she raised her family before moving to Manchester, N.H., and finally Conway, N.H., for 10 years both, to be closer to her children.
Mary graduated from Union Endicott High School in 1959, where she was a member of the Italian Club, wrote for the high school newspaper, held office in the student government and was a member of the sorority.
After graduation, she attended Ridley-Lowell Secretarial School in Binghamton and relocated to Buffalo, N.Y., and eventually to Chautauqua, N.Y. She was married for six years but raised her family as a single mother.
She worked at the Chautauqua County offices in Mayville, N.Y., for 27 years. Mary began her career in the Department of Social Services and was promoted to senior stenographer for the director of the Chautauqua County Planning and Development Department.
She relocated to Manchester in 1994, where she was an administrative assistant at Telatrol Corp. for four years before retiring to the Conway area in 1998.
Mary enjoyed spending time with her family especially her grandchildren and great grandchildren. Her family was her number one priority during her life. After retirement, she had a business called "The Hat Lady Plus" where she crocheted fashionable hats and scarfs and handmade jewelry, sold at stores throughout the Conway Valley. She was very proud to display her creations in the local merchant shops and work with the retailers.
She also enjoyed attending concerts at Cranmore and performances at the performing arts theater in Conway. She was from a family of 12 in the Endicott area and traveled there for holidays and in the summer for their large reunions. She had strong family values as a child and brought these values to her own family. She reminisced about her loving family and would talk about all the good times they had as a family, especially on Sundays in the summer, when they would picnic along the Susquehanna River in the Endicott area.
She is survived by her daughter, Deborah DiMatteo of Conway; a son, Shawn and Melinda Smith of Ipswich, Mass., and Fryeburg, Maine; former son-in-law, David Dimatteo and his wife, Dawn DiMatteo; sisters, Josephine Kintner of Vestal, N.Y.; Linda Babcock of Vestal; Loretta Blaha of Binghamton, N.Y.; Margaret Hoffer of Sarasota, Fla.; sister-in-law, Joan Matolka of Endwell, N.Y.; brothers, William Matolka of Vestal; Robert Matolkta of Princeton, N.J.; and brother-in-law, Al McFall of Vestal.
She is also survived by her granddaughters, Alicia DiMatteo of Austin, Texas, and Marissa DiMatteo Schoen of Glen, N.H.; grandsons, Trevor, Grant and Parker Smith of Ipswich; great-granddaughters, Avery and Piper Schoen of Glen, N.H.; and countless nieces and nephews.
She was predeceased by her parents, Johanne and Mary Matolka; and sisters, Emily McFall, Julia Gleason; and brother, John Matolka.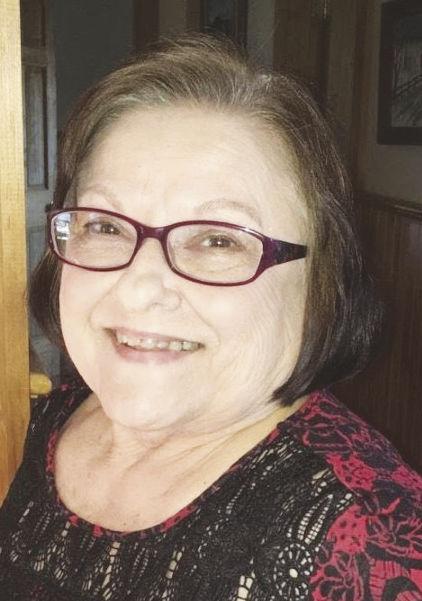 A memorial service will be held on Saturday, Oct. 5, from 5 to 7 p.m. at the Furber and White Funeral Home at 2925 White Mountain Highway in North Conway.
In lieu of flowers, contributions may be made to the Memorial Hospital Oncology Department, 3073 White Mountain Highway, North Conway, NH 03860.
To send a message of condolence, or for more information, go to furberandwhite.com.