Kevin James "Walksfar" Boudreau, 52, of North Conway, N.H., passed away unexpectedly on July 9, 2020.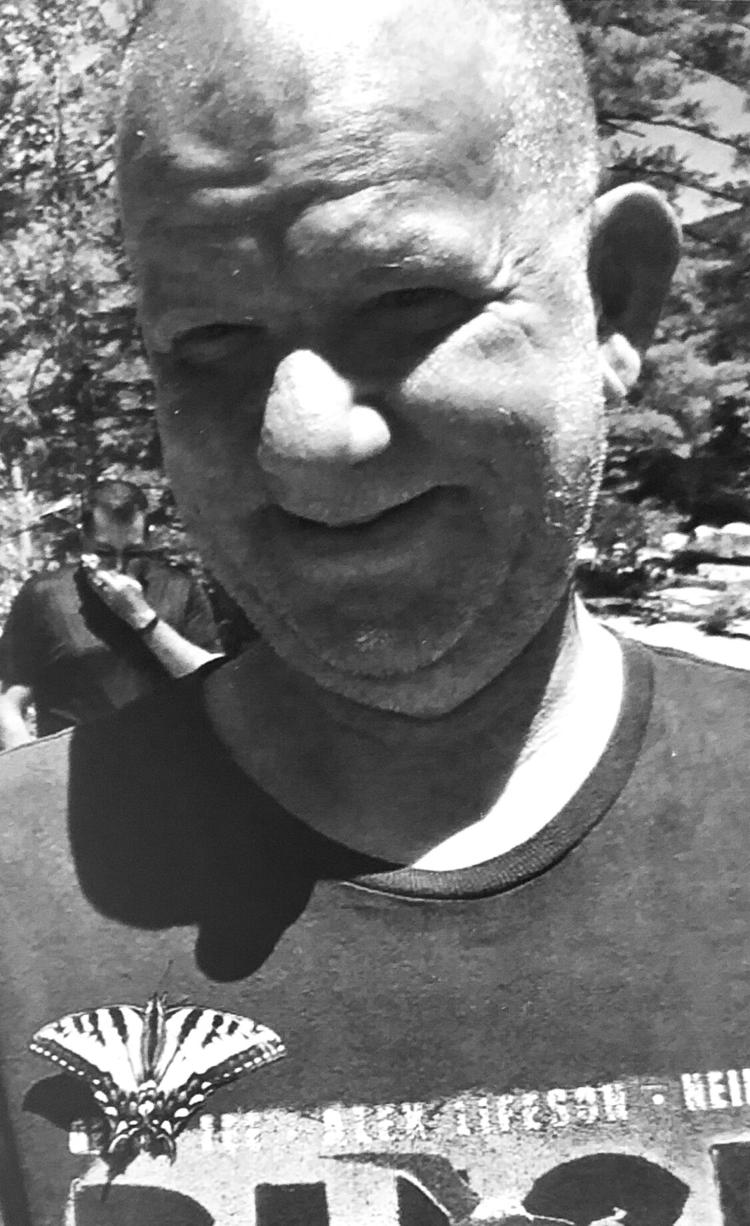 Born on Nov. 4, 1967 in Woburn, Mass., he was the son of Judith (McInerny) Sabella and William Boudreau Sr.
He was educated in the Medford, Mass., school system. Kevin went on to become a chef at MIT in Boston for the Sigma Phi Epsilon fraternity for most of his career, where he was known as "Tattoo Guy." Kevin was an amazing cook. He also spent six months in Alaska, as a cook and went halibut fishing.
Kevin moved to North Conway four years ago to live in the beautiful White Mountains of New Hampshire, his favorite place. Kevin found peace and solace in the woods, and it is where he truly belonged. What he loved most was taking long walks and hikes in the woods, hence his name "Walksfar."
He loved nature and gazing up at the night sky, talking about the stars and the constellation Orion and the galaxies of the Milky Way. He enjoyed camping by the fire and watching the sun come up in the early morning. Kevin also loved animals, especially wolves. He was a tough guy, very strong and he had the spirit of the wolf in him. Kevin was also kind and had a big heart.
Kevin was a huge music lover, especially classic rock. He was a drummer for a rock band called The Tears. He went to over 200 concerts in his life. His favorite band was Rush and he was fond of the band's drummer/philosopher, Neil Peart.
Kevin loved to watch old, classic, black-and-white movies, and he was a huge history and trivia buff. He was an avid reader and had an extensive book collection of science, history and nature. He would get lost in his books for hours. He was also an amateur photographer.
Kevin was predeceased by his parents.
He leaves behind his companion of many years, Michelle Ouellette, who will miss him greatly; his cousin Karen Martell of Hastings, Fla.; and his godparents, William Martell of Newbury, Mass., and Joanne Martell of Pepperell, Mass. He will be greatly missed by his close childhood friend, Paul Vatalaro of Franklin, N.C. He will also be missed by many friends in the North Conway community who got to know him, especially members of Christ Episcopal Church, where he attended services and volunteered in the church thrift shop. He leaves behind his furry family members, two sweet kitties named Lucky and Chi Chi, who Kevin loved very much.
Due to the COVID pandemic, an outdoor celebration of life will be held at a later date.
To plant a tree

in memory of Kevin Boudreau

as a living tribute, please visit Tribute Store.