At the age of 64, Jane A. Ryan passed suddenly yet peacefully in her home alongside the Swift River in Conway, N.H.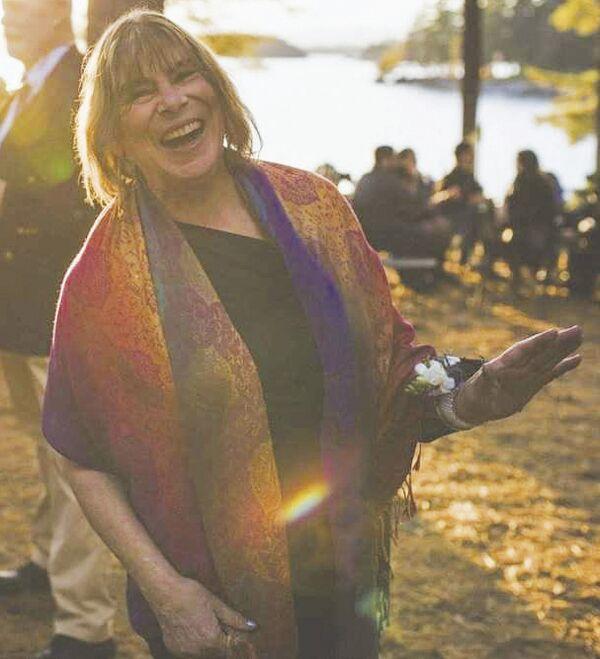 Jane was born in Burlington, Mass., to her loving parents William and Alice Ryan, and grew up there alongside her siblings, Betty, Michael, and Kathy.
She met her husband, James S. Simpson while living on Cape Cod and the two relocated to North Conway, N.H., to start a family and a small business. They had two children together and remained friends after separating.
A few years later, she would welcome a third child into the world. Jane was strong, stubborn, and supported her children by investing herself in every interest they showed be it creating a space to make art, building skateboard ramps in the driveway, or making mermaid tails at the ocean. She was a loving mother to her three children and devoted her life to them.
Jane would want us to remember her for all the fun, adventurous, times shared as a family, and it would be impossible not to. We remember Jane for her boundless kindness, loving nature, and especially her sense of humor. For all the times she took her children hiking in the White Mountains, with two wild ones blazing the path ahead and a third in a child carrier.
She loved to go on trips to her favorite vacation destination, Cape Cod, and kayaking down the Saco River. She absolutely hated cooking, but somehow she'd make some incredible meals throughout the years, (must have been the celery salt).
Jane loved to spend her time working outdoors in her numerous gardens or by Swift River with her dog, Mollie, relaxing with a glass of wine and a crossword puzzle, and mostly visiting with family. Weekends with her sisters seemed to make her especially bright.
After a decades-long career in retail, Jane finished her career working as a job seeker at NHES, where she worked alongside veterans and community members in need of work or assistance. She was respected and loved by her coworkers and the many people that she helped in their time of need.
She is survived by her three children, Ashley E. Belanger and her husband, Josh, of Scarborough, Maine; Benjamin R. Simpson of Conway, N.H.; and Amanda A. Ryan and her daughter, Aria E. Brown, of Old Orchard, Maine; her siblings, Betty Nicoletta and her husband, Stephen, of Westford, Mass.; and Kathy Winslow and her husband, Brian, of Otisfield, Maine; and sister-in-law Bonnie Ryan of Concord, N.H.; alongside many nieces, nephews, and countless friends.
The family will be holding a small celebration of life. If you wish to share a memory with the family, please go to janeryan.forevermissed.com.
Jane loved her local community. In lieu of flowers, the family asks instead that donations be made to The Kevin Peare Memorial Skate Park or the Upper Saco Valley Land Trust.