Jacquelyn Abbott Jones passed away on Jan. 12, 2020, lovingly surrounded by her daughter and grandchildren.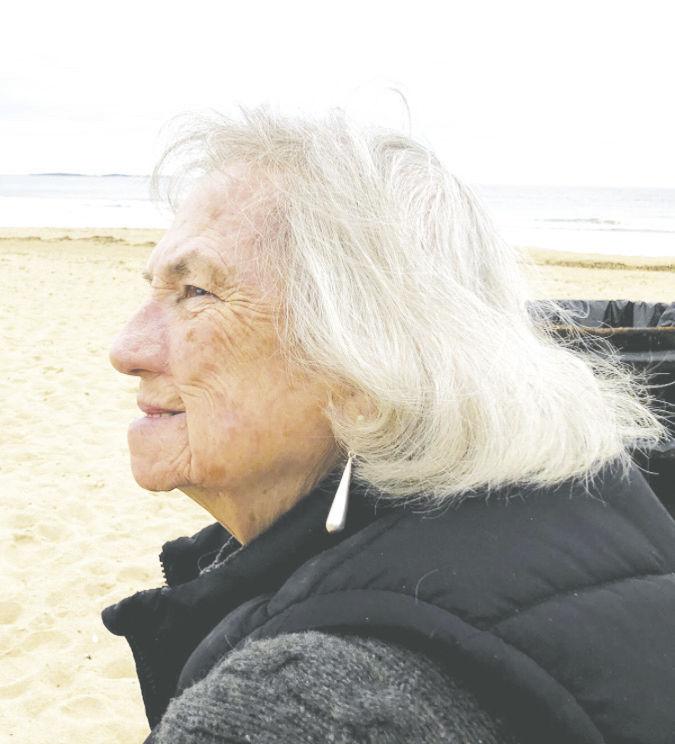 Jacquie was born in 1928 in Dedham, Mass., where she grew up and later attended Lasell College. She often shared fond memories of working at Wellesley College, and spending summers on Monhegan Island off the coast of Maine.
In 1958 she moved to Jackson, N.H., working in marketing and publicity at the recently opened Wildcat Mountain Ski Area in Pinkham Notch.
Jacquie was instrumental in the formation of the Eastern Ski Writers Association and served as press liaison for reporters covering the 1959 Olympic tryouts.
In the early 1960s, "Nobody knows Jackson like Jacquie" became her newest marketing campaign as she ventured into the world of real estate. During the next 35 plus years, she owned her own real estate business, and was a member of the White Mountain Board of Realtors, N.H. Association of Realtors and the National Association of Realtors.
She served on the board of directors of the N.H. Association of Realtors for four years and earned the designation of Graduate Realtors Institute (GRI). She was the first female president of the White Mountain Board of Realtors, and was also voted Realtor of the Year by her peers.
Jacquie also volunteered in her hometown and the Mount Washington Valley community. She served on the Jackson School Board and Jackson Planning Board. Jacquie was the president of, and on the board of directors and marketing committee of the Mt. Washington Valley Chamber of Commerce. In addition, she was also hospitality chairwoman of the Volvo International Tennis Tournament.
Jacquie is survived by her brother David Rogers Abbott of Florida and Falmouth, Mass.; daughter Linda Jones Burns of Conway; granddaughter Anastasia (Staci) Colbath and her husband, Ben, of North Conway, N.H.; and grandson Brendan Burns and his significant other, Rachel Else, of Conway, N.H.; as well as multiple grandchildren, a niece and nephews.
Jacquie's family would like to invite her friends to celebrate her life and the music she loved at the Shannon Door in Jackson on Jan. 26 at 5 p.m.
In lieu of flowers, donations may be made to: North Country Cares, P.O. Box 2722, North Conway, NH 03860, a 501(c)(3) non-profit organization (northcountrycaresnh.org).
To plant a tree in memory of Jacquelyn Jones as a living tribute, please visit Tribute Store.