Heather Robyn Wilson, 43, peacefully passed from this world into the open arms of her savior Jesus Christ as he welcomed her home Thursday, Feb. 13, 2020.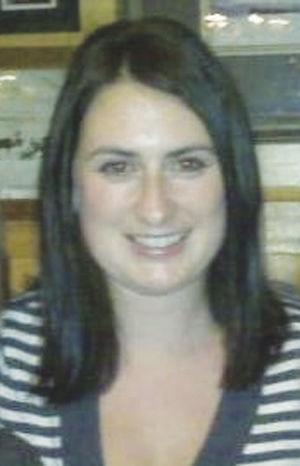 Heather passed surrounded by her family after a long and valiantly fought battle with breast cancer. She passed with dignity and grace which is exactly how she lived her life.
Heather was born on March 28, 1976 in Bridgton, Maine, to Richard Denney and Julie Whitaker. She grew up in Fryeburg, attended Fryeburg Academy and worked in North Conway, N.H., where she met her future husband, Matt, who instantly fell in love with her at first sight.
Together, they raised three beautiful children while crossing the country on multiple adventures. Words cannot possibly describe the mother she was to her children and her never-ending, unconditional love for them. To those who had the honor of knowing her, she was a caring friend, a loving listener and a purely bright light in a dark world.
Heather is survived by her husband Matt, children Chandler, Julia and Paige; father Richard Denney and Debbie Lanzilotti; mother Julie and Alan Whitaker; brother Alex Denney and Allyson Gilmore and their children Teagan, Declan and Kane.
Please join us as we celebrate her heavenly reunion with her beloved grandparents Richard V Denney Sr., Clarice Denney, Robert Barton, and Barbara Barton on Saturday, Feb. 22, at 2 p.m. at Liberty Baptist Church at 96 Main St. in Liberty, Maine.
In lieu of flowers, donations can be made to the Liberty Baptist Church Building Fund or the Liberty Baptist Church Food Pantry in Heather's memory.
Arrangements are under the care of Riposta Funeral Home Belfast, Maine. Memories and condolences may be shared with the family at ripostafh.com.
To send flowers to the family of Heather Wilson, go to riposta-funeral-home-belfast.tributecenterstore.com/?oId=11243667.