Fletcher Ridgely Wilson, 57, unexpectedly passed away at Sarasota Memorial Hospital in Sarasota, Fla., on Tuesday, June 4, 2019.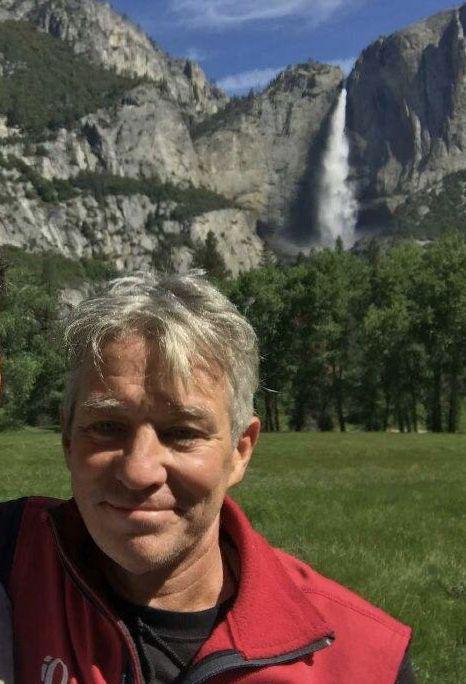 Born in Nashua, Fletcher grew up in Laconia, N.H. He graduated from Laconia High School in 1979, attended Plymouth State College and was a carpenter and contractor for many years in New England and California.
His spirit of adventure, fearlessness and love of extreme sports blossomed at an early age. Fletcher was a risk-taker. He competed in Extreme Skiing and International Speed Skiing Competitions, jumping off cliffs and reaching 118 mph. Fletcher also skied his way into the 1984 movie "Hot Dog." He became a passionate and experienced climber, summiting the granite faces of New England's White Mountains, the California Sierras and mountains worldwide.
At 23, Fletcher was invited by his friend Jim Bridwell to join the 1985 Mount Everest West Ridge Expedition for his expertise in technical ice climbing. Fletcher loved fly fishing. He became friends with the Grateful Dead and was a devoted fan.
Fletcher will always be remembered for his piercing blue eyes, massive smile, cunning wit, love of mischief, adventurous spirit, and his heartfelt gestures.
He is survived by his son, Ryan Trask; his parents, Jim Wilson and Ann Fletcher Simonds; brother, Scott; and sisters, Deborah and Susan.
In lieu of flowers, we are encouraging people to make a donation in Fletcher's name to one of the following non-profit organizations: naturalhigh.org or shatterproof.org.
Plans are in progress for a memorial service to honor his life.