On Thursday, May 14, 2020, Daryl Mazzaglia, loving wife of Joe Mazzaglia, passed away at her home in Bartlett, N.H., at the age of 73.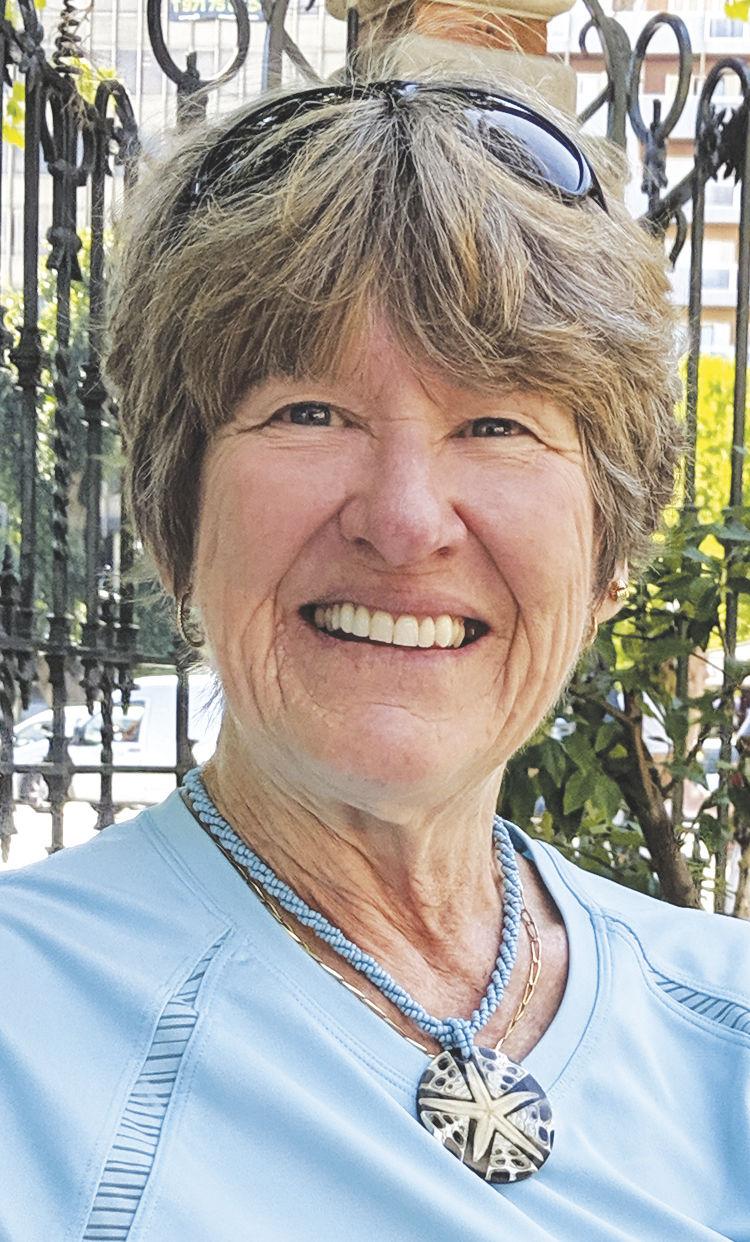 Daryl Jean McCallum was born to Richard Joseph McCollum and Margaret Agnes McCallum (Mullin) on Jan. 30, 1947 in Cambridge, Mass.
After her early years living in Cambridge and Somerville, Mass., she grew up in Stoneham, Mass., lived during her teaching years in Peabody, Mass., and during retirement, in Bartlett.
She attended St. Patrick's and Stoneham Public Schools until her high school graduation in 1965, completed her undergraduate studies at Salem State College in Biology in 1969 and received her Master's Degree in Education from Lesley University in 1992.
She and Joe Mazzaglia were married in 1970 and they raised a daughter Toni Marie and son Nicholas/Nick Anthony. Daryl taught science in the Peabody Schools for 35 years, retiring in 2005, when she and Joe moved full-time to their home in Bartlett.
Daryl was always an athlete, excelled at gymnastics, and played high school varsity field hockey. She was a good basketball player and skier, and loved to ice skate as a child. She was a lifeguard at the local pool through high school and college.
Daryl was fascinated by the science of nature, especially genetics and biology, and was always curious about how living things grow and evolve. Daryl loved the outdoors, and was a natural leader, teacher, and coach who had an uncanny ability to bring people together.
Every day was an adventure — a walk in the woods became a hunt for fiddleheads or snails; going to the beach included a swim, a long stroll, a climb on the rocks and wading through tidal pools. Daryl especially loved Good Harbor beach in Gloucester and spent many summer days there.
From childhood on, those who knew her described Daryl as an unwavering friend, as one who is keenly interested and interesting, and in so many areas of life inspiring others to take on challenges and to grow themselves as they helped grow their communities.
She did this as a science teacher, both in and outside of the classroom. Throughout her teaching career, Daryl was a mentor to new teachers, a leader among her colleagues, the curriculum facilitator of the science department, the leader of the mentoring program, friend to many and a beloved teacher and role model to literally thousands of Peabody Tanners.
Outside the classroom, Daryl was active in designing and leading Outdoor Education and Project Adventure Programs, and growing the Women in Science and Engineering program through Salem State to bring more girls and women into science study and work. Daryl took on challenges and encouraged others to stretch both minds and bodies beyond where anyone thought they could go.
After retirement, Daryl brought all the skills, experience and enthusiasm she had developed during her teaching career to the greater Bartlett, NH area when she and her husband Joe became full-time residents in their log home on Covered Bridge Lane where they had lived for weekends and vacations since 1988.
Whether it was working on Habitat for Humanity "Women's Build" projects, organizing the "Garden Gang" at the Bartlett Elementary School's Will's Park, organizing the breakfast buffet for the Wentworth LL member/guest tournament, organizing the pre-tournament brunch for the Turtle/Bunny Invitational, or helping to plant the flowers at Story Land, as a good friend described Daryl, she was "always ready to play, or find an adventure."
With many of their beloved friends in the Mount Washington Valley, Daryl and Joe also took opportunities to travel to parts of the United States as well as overseas. Their journeys with friends and family have been rich with diverse culture and great company.
Daryl is survived by her loving and devoted husband Joe Mazzaglia; her two sisters, Brigit McCallum and Joanne Perkins (McCallum); her daughter Toni Mazzaglia and son-in-law, Matthew McCarthy; her son Nicholas Mazzaglia and daughter-in-law Kristin Mazzaglia; and her only and favorite grandson Reid Joseph Mazzaglia.
Service arrangements will be private. At a later date, Daryl's family will invite family and friends to celebrate Daryl's spirited and vibrant life at a gathering to be announced. In lieu of flowers, please make a donation in Daryl's name to Jen's Friends of North Conway at jensfriends.org.
The Furber and White Funeral Home in North Conway is in charge of arrangements.