Caroline (Bennington) Battersby passed away on January 5, 2020 after a prolonged battle with cancer (leukemia). She was diagnosed in early March of 2018 and her loving and devoted husband (Robert Battersby) never left her side after that. He is, in fact, well known for his devotion to Caroline.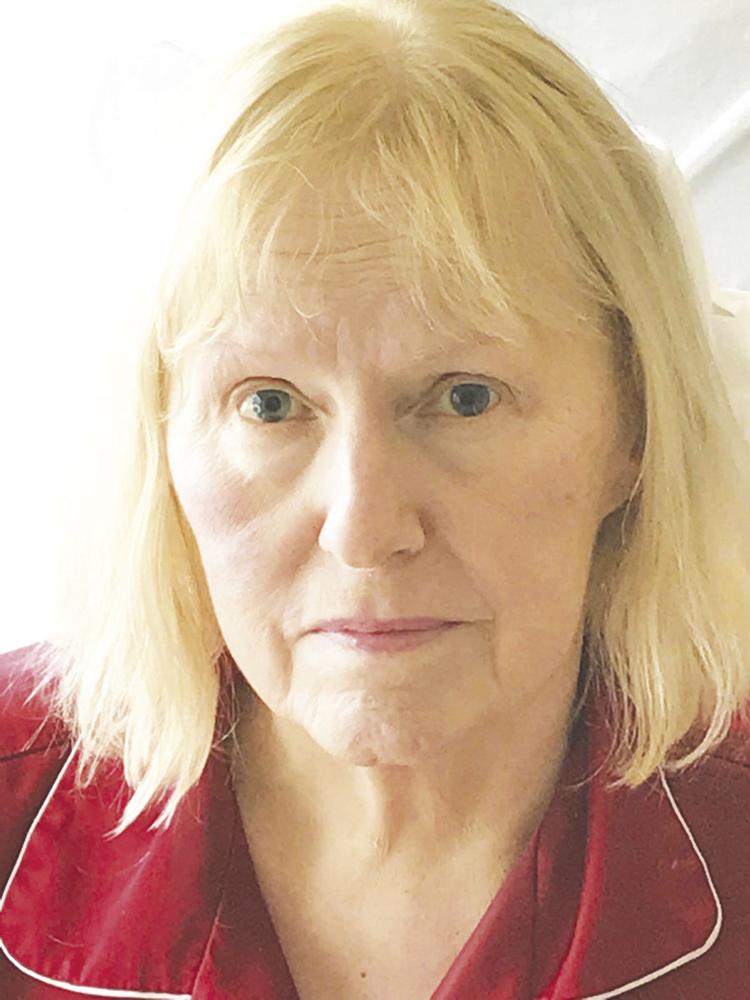 Caroline grew up and was formally educated in the midwest but had always insisted she was misplaced and really belonged in New England.
Her husband (Frank Bennington) passed away from lung cancer in the 70s when the children were very young (David was 8 years old and Dianna was 16 months old). Caroline raised them after that.
In the 1980s, Caroline was first selected for a position with the Federal Government at the Defense Finance & Accounting Service in Indianapolis, Ind. After that she accepted a promotion and transfer for a position with the Federal Government to the Coast Guard Academy in New London, Conn.
She was finally in New England. This set her up to meet her future husband, Robert, and finally on April Fool's Day 1996, he walked through the door at the Academy where she had now worked for several years. He had been transferred to her office in New London after his office had closed at Governor's Island, N.Y. They quickly became good friends.
A year later, they were both tapped for promotions but it meant relocating (temporarily as they saw it) to the D.C. area. They became engaged in 1999 and decided to marry on April 1, 2002 in Jackson, N.H., at the Nestlenook Farm Inn.
Caroline retired in January 2008 from the United States Mint (Treasury Dept.) and immediately came to Conway, N.H., to set up their "forever" home until Robert could join her which he did immediately upon his retirement. Robert had developed his fondness for New Hampshire years before as a student/alum of Dartmouth College.
Caroline loved gardening. She and her husband (with assistance) have created several beautiful gardens at their home in Conway. Caroline also loved animals (especially kitties) and worked as a volunteer store manager at the Schouler Park location of a thrift store (Retails) that benefited a local animal shelter.
She continued as a volunteer in that position until that store closed. The family asks that in lieu of flowers donations be made to the animal rescue location of "your" choice.
We would also like to express our appreciation and gratitude to the extraordinary oncology doctors and nurses at Dartmouth Hitchcock Medical Center in Lebanon, N.H., as well as the amazing Infusion Therapy nurses at Memorial Hospital in North Conway, N.H. They always showed her much kindness and caring. Thanks also to the Visiting Nurses Association of Carroll County.
Caroline is survived by her loving husband, Robert Battersby; her son, David Schaefer and partner, April, of Austin, Texas; her daughter, Dianna Bennington and her grandchildren, fraternal twins Kellan and Bailey Bennington of Conway; two sisters-in-law, Marilyn Smith of Muncie, Ind.; and Lois Battersby of Conway; one brother-in-law, Tom Bennington and wife, Linda, of Sun City Center, Fla.; and numerous nieces and nephews, Laura, Karla, Bobby and Moya.
Caroline loved her entire family dearly. She will always be remembered for her kind and cheerful heart as well as her sense of humor.
Viewing will take place from 4 to 6 p.m. on Jan. 13 at Furber and White Funeral Home in North Conway followed by a short prayer service.