Anne Kehoe Hollrock, 95, passed away peacefully in the presence of her loving family on Aug. 8, 2019, in North Conway, N.H.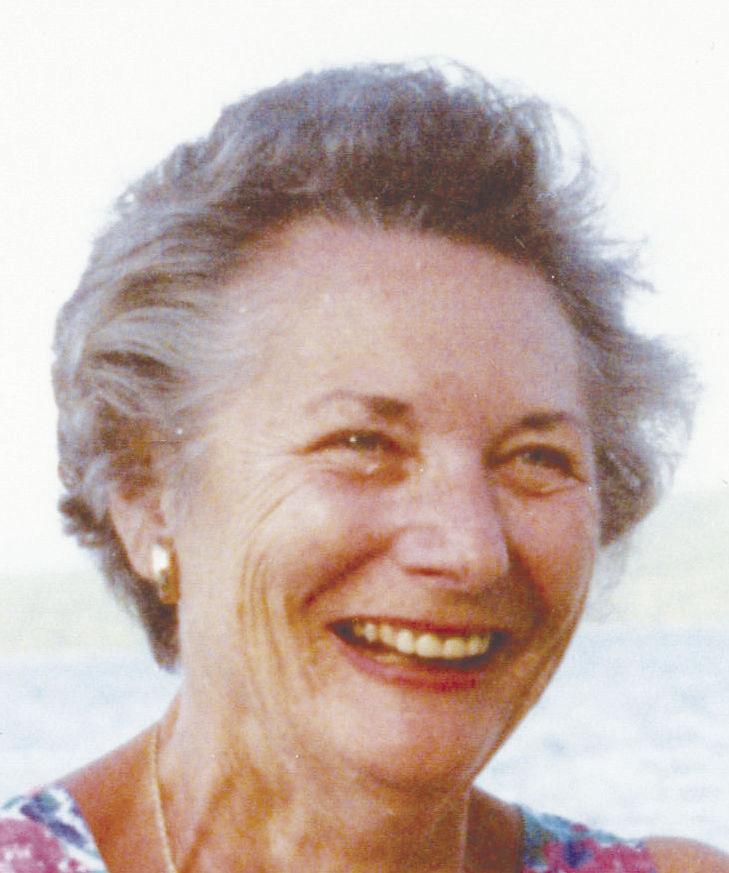 She was born Sept. 14, 1923, in New York City, N.Y., the daughter of John and Teresa (McNeill) Kehoe.
Anne is fondly remembered for being a loving and attentive wife to her husband of 61 years, Richard. They raised their family together in Simsbury, Conn., and later in retirement years moved to Hampden, Maine, to be closer to family.
Anne was a nurturing mother and grandmother who embodied unconditional and selfless love. She has left a huge imprint on all of our hearts. Although her body weakened in recent years, her deep love of family and caregivers shone through to her last days.
Her family feels a profound sense of loss at no longer being able to see her sweet smile or hold her hands again; but we have the assurance that she is in eternal peace with God and with her loved ones who predeceased her.
She enjoyed gardening, cooking, flowers, the beauty of the outdoors, travel and was an avid reader. Her greatest enjoyment came from hosting gatherings and wonderful holiday meals for her family and many friends. She also enjoyed volunteer work at a children's day care center and with Meals on Wheels.
Her family would like to thank Mineral Springs in North Conway for their amazing compassionate care during the last four years.
She is survived by a son, Richard Hollrock and wife, Patricia, of South Deerfield, Mass.; daughters, Alane Bamberger and husband, Gary, of North Conway; Joyce Harrison and husband, Daniel; and Ardelle Hollrock of Hampden; grandchildren, Katie Bamberger; Marc Bamberger and wife, Stephanie, Anna Hollrock, Craig Harrison, Heidi Harrison, Leah Hollrock, Neal Hollrock, Lynn Hollrock, Richie Hollrock, Ruby and Alex.
In addition to her parents, she was predeceased by her husband, Richard Hollrock; sisters, Mary Marbach and Joan Wade; and a brother Roy Kehoe.
Relatives and friends may visit with the family from 9 to 10:30 a.m. on Monday, Aug. 19, at the Hampden-Gilpatrick Chapel of Brookings-Smith at 45 Western Ave. in Hampden. A funeral Mass will be held at 11 a.m. on Monday, Aug. 19, at the St. Paul the Apostle Parish, St. Matthew's Catholic Church at 70 Western Ave. in Hampden. Interment will be at Lakeview Cemetery in Hampden.
Gifts in her memory may be made to the Activities Dept of Genesis Healthcare Mineral Springs at 1251 White Mountain Highway, North Conway, NH 03860.
Condolences to the family may be expressed at brookingssmith.com.