Althea Joyce (Morton) Hall, 78, passed away peacefully in her home in Conway, N.H. on Thursday Oct. 29, 2020.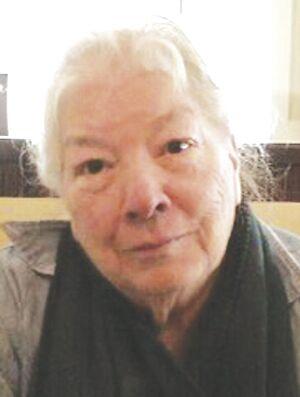 Born Feb. 4, 1942, to Alfred and Ruth Morton, Althea attended Bartlett Elementary School. She remained a Bartlett, N.H., resident raising her four children.
A talented and tenacious young woman she went on to earn her AA in accounting at New Hampshire vocational college.
In the 1990s, she went to work with her sisters, Norma Dondero and Marilyn Bennet. A skilled seamstress, quilter and knitter, she was always working on some kind of challenging project. She especially enjoyed making teddies, dolls and little clothes for them to wear.
Many know her for her warm greetings and welcoming smile while working at the Bank of New Hampshire in Glen, N.H.
When she retired she moved to Conway to be closer to her kids, grandchildren, great-grandchildren and numerous nieces and nephews. She spent her time hiking being adventurous and creating art. She will be lovingly missed by her family.
Althea is survived by her sisters, Marilyn Bennett and Sharon Neally; her children, Doreen Hall, Craig Hall, Vicki Hall and Terri Boulia Hall; as well as many wonderful friends at Greenbriar; grandchildren; and all that knew her.