WASHINGTON, D.C. — On June 21, Dana DeMore of Freedom received her 2018 Congressional Award Gold Medal at a ceremony in the historic Kennedy Caucus Room of the Russell Senate Office Building, on Capitol Hill in Washington, D.C.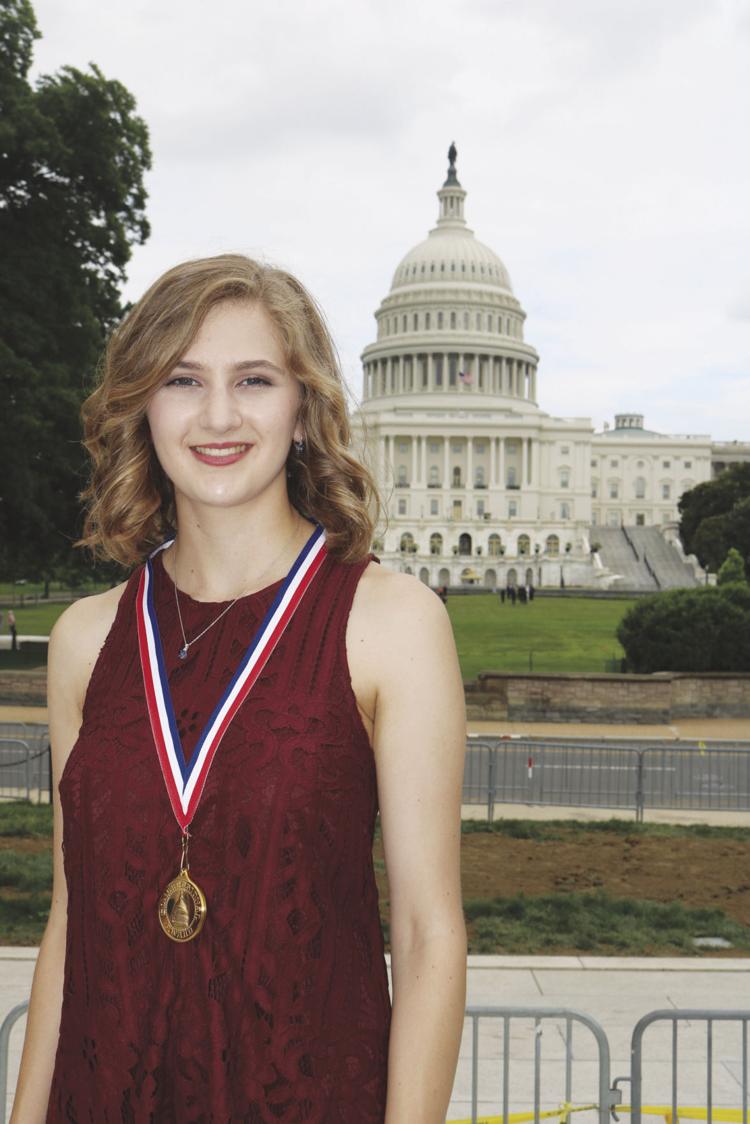 Prior to receiving the Award, she met with Sen. Maggie Hassan in her office in the Hart Senate Office Building. There were 442 youth from 41 states that received the award, which was the largest group in the award's history. In addition to Dana, there was one other recipient from New Hampshire.
During the program, all recipients must have an advisor who guides them with goal setting. Dana's adviser during the project was Amanda Royce, Program Coordinator for 4-H Youth Development at the UNH Cooperative Extension for Carroll County, located in Conway.
During the past two years, Dana, now 21, volunteered with the Laura Foundation in Madison, Believe in Books Literary Foundation in Intervale and Conway Area Humane Society in Conway. In addition to volunteering, she completed six expeditions, including a 24-day trip to Utah with the Colorado Outward Bound School, where she backpacked the La Sal Mountains, canyoneered in Mill Creek Canyon, and rafted 100 miles on the Colorado River. She also completed goals in karate, running, knitting and guitar as part of the project.
The Congressional Award is the U.S. Congress' only charity and the highest honor bestowed upon a young person through the Senate and House. It was established in 1979 by the United States Congress to recognize initiative, service and achievement in young people.
To earn a Congressional Award, the recipient must be under the age of 24 and complete a minimum of 800 hours of work in three areas; voluntary public service, personal development and physical fitness, in addition to completing six expeditions/explorations. The award takes a minimum of two years to complete.
For more information about the award, go to congressionalaward.org.