CONWAY — On Friday morning, Memorial Hospital officials held ceremonies to mark the end of "Code White" emergency operations for the COVID-19 pandemic then celebrated with free ice cream for staff and community members, catered by Trails End Ice Cream, which set up its mobile trailer outside the building.
Dozens of hospital staff members, volunteers and community members logged onto Zoom for the first ceremony, just as they had for community meetings the hospital held to provide updates about the state of the pandemic since the emergency was declared on March 9, 2020.
"Coming from the military, having ceremonies to represent certain things is very important," hospital President Art Mathisen said.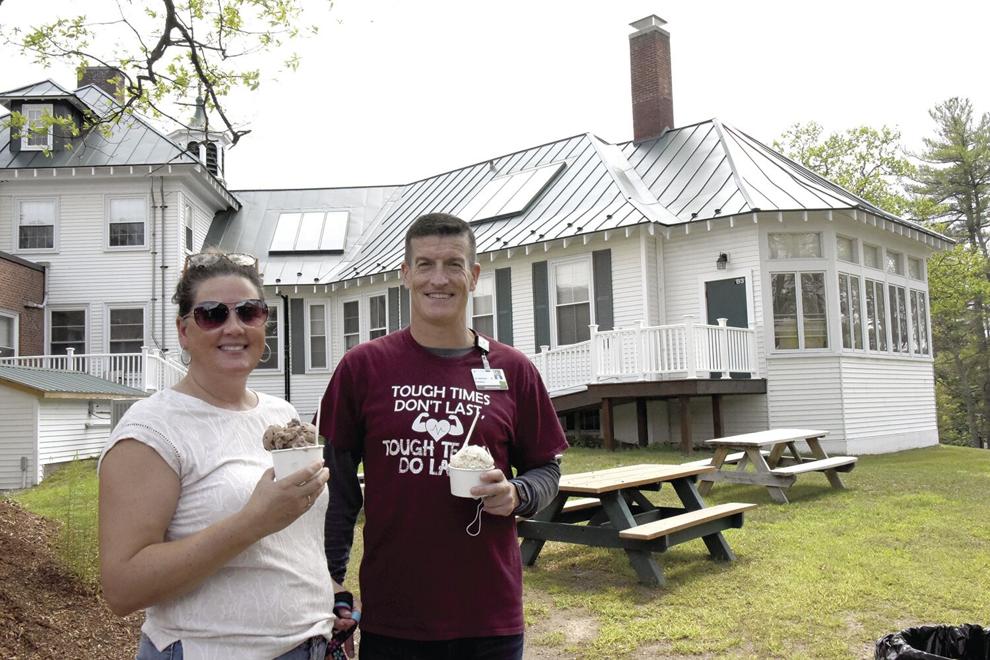 "I felt that we needed to do something special," he said, "because we all have been part of something really good in what has been the most challenging time I know in my career, without a doubt, and I would suspect in many careers."
Mathison was wearing an incident commander vest — used in fire and rescue and other emergency situations to designation the person in charge during the emergency. He said that as hospital president he has been "incident commander" for the hospital for the past 494 days, and then ceremoniously stood up and took off his vest.
"However, because I believe in Murphy's law, is this vest is not going away. This vest is going to stay in my office in case I need to put it back on because we are seeing some hot spots in the country."
Mathisen lauded the work of the staff and volunteers and thanked the board of trustees, local businesses and the community for their support throughout the pandemic.
He then showed a 10 minute slideshow of the past year and a half at the hospital, with photos of preparations for a surge, setting up tents for triage and overflow beds, staff and volunteers creating gowns from Tyvek and duct tape, businesses delivering food for the staff, drive-up COVID testing and the vaccination clinic at the former Weather Discovery Center in North Conway Village.
Mathisen said he and the staff were very grateful for the community support throughout the emergency. "It really made us feel good and appreciated, like we were on the right track in supporting our community."
Mathisen said later he had heard many emotional responses from people who saw the slideshow. "When you've been in the middle of it, you can't help but be moved," he said.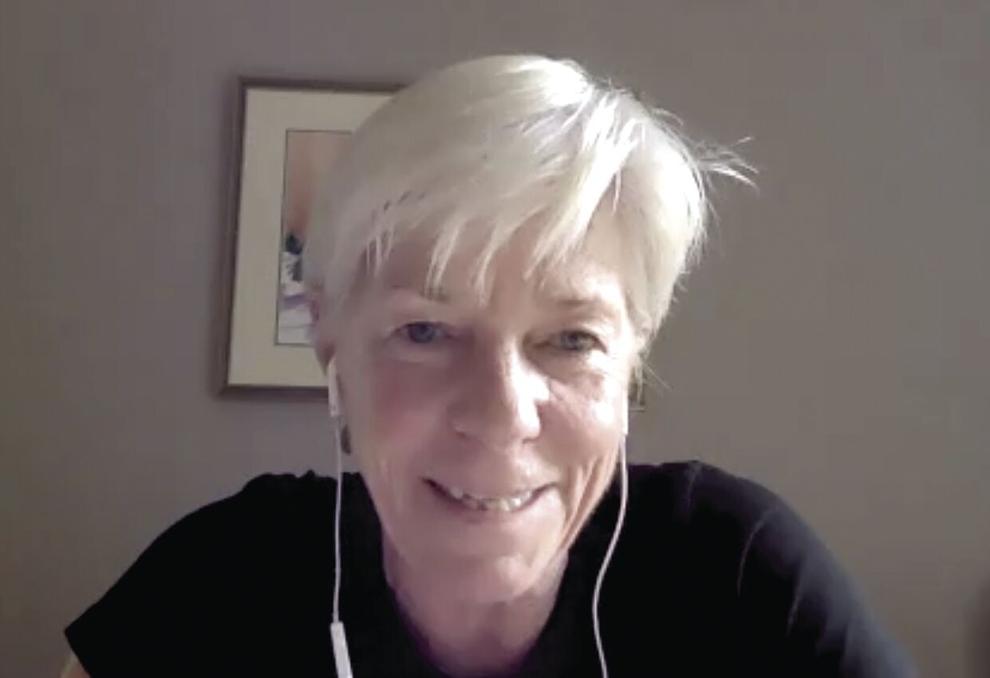 Board president Mary DeVeau thanked staff and volunteers on behalf of the board, and said many times that community members have many times over the past year told her the hospital is doing at great job.
A nurse herself, DeVeau said of the pandemic, "It's really something that in all of our careers, we never anticipated anything like this ever happening. I know how hard many of your jobs are but this really notched it up a ton. With it came a lot of confusion, uncertainty, fear, and you guys made such a big difference. We really cannot thank you enough. You didn't just survive this, you crushed it."
DeVeau. singled out Mathisen's work and said, "We never thought 2½ years ago when we hired Art that he'd have to bring all his military training to the table but boy did it pay off."
Mathisen himself turned the attention to the hospital staff and volunteers, which he called "Team Memorial" and said, "I've always said it's pretty easy as a leader to lead people in a community hospital that love their community. … There's really great buy-in and we certainly have that."
The pivotal point, he said, was the vaccination process, with the hospital setting up a clinic which provided more than 10,000 vaccines by mid-April.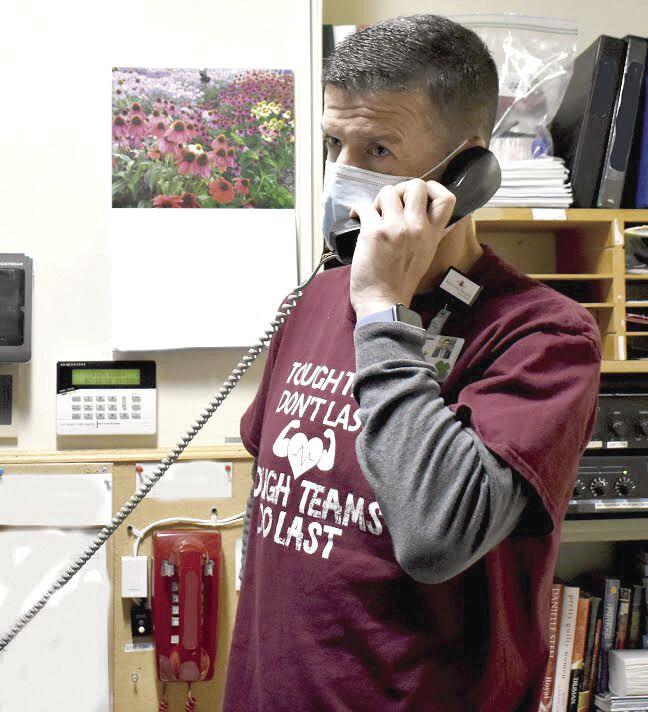 "I can remember the day when we were talking about that," he said. "We were a handful of hospitals that actually had our own vaccination clinic but we had an opportunity to make a decision on whether we were going to have it or not.
"We sat there and we talked about it because it was going to be a lot of work — we had to find a space, staffing and many, many other logistical challenges. But the final conclusion we came up with was we're the community hospital in the Mount Washington Valley, it's our responsibility. If not us, then who else? This is what we do."
He said the team that ran the clinic, as well as normal hospital operations, was outstanding.
"And we didn't just have a static team there. Most of the people from Memorial that are on this meeting right now had something to do with that vaccination clinic and most worked there in some capacity. Most of our board members volunteered and worked there and many others that were not able to make it had some type of contribution," he said. "I'm really thankful for team Memorial all of our team members and what they have done in the most challenging of times."
Mathisen followed up the Zoom with an overhead hospital-wide announcement thanking the staff for their work and standing down from emergency operations, finishing up with an official: "This is hospital wide: Code White, all clear. Code White, all clear. Code White, all clear."